Three quarters of disabled motorists say finding suitable parking is difficult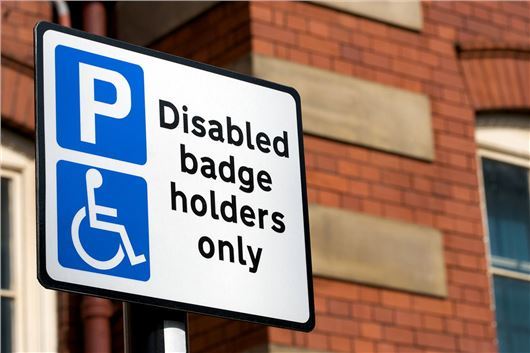 Published 09 November 2020
Lazy motorists are continuing to flout rules around disabled parking bays according to an annual survey by Disabled Motoring UK.
More than 86 per cent of participants surveyed by the organisation said that they found disabled parking bays were either 'often' or 'very often' abused.
Traditionally, DMUK's Baywatch Campaign asks the public to survey supermarket car parks for levels of disabled parking abuse.
However, they were unable to undertake this type of campaign in 2020 because of the COVID-19 pandemic. Instead, the charity asked members of the public to complete a survey on their general parking experiences.
In total, 777 people completed the DMUK survey, with more than half of respondents saying they found it difficult to park at supermarkets. Alarmingly, around 95 per cent of participants did not think that local authorities were doing enough to tackle abuse - such as bays being occupied by motorists not displaying a blue badge.
More than half of those surveyed answered no when they were asked if they ever see signs of Blue Badge enforcement at supermarkets. A shocking 86 per cent said supermarket staff had not taken action when they reported the misuse of the parking space.
When it came to everyday parking outside of supermarkets, three in four motorists surveyed said that finding suitable disabled parking was either 'difficult' or 'very difficult'.
"Disabled people are being disadvantaged and prevented from living independent lives because of the state of the nation's disabled parking provision and enforcement," said a DMUK spokesperson. "These statistics should be the wake up call that the parking industry needs to once and for all provide adequate parking provision to disabled motorists and make sure it is enforced correctly."
To help DMUK to continue campaigning on the issue of disabled parking abuse, the charity has a fundraising initiative called the Baywatch Appeal. This will help raise vital funds to keep advocating the need for proper management of disabled parking bays.
The Baywatch Campaign is sponsored by the British Parking Association and BBFI Public Sector Investigations.
Comments
Author

Georgia Petrie
Latest