Public spending on pot hole repairs revealed in new report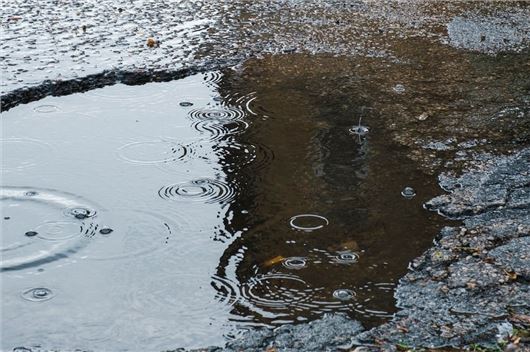 Published 20 November 2020
Wiltshire has spent £68.6 million on repairing potholes over the past three years, meaning it spends the most of any county in the UK. But Cornwall has the highest number of potholes - with over 210,331 reported since January 2017 - according to research by MoneySuperMarket.
Cornwall reported over 25,000 more potholes than Cambridgeshire (184,402), which came in second place. Derbyshire (172,297), Devon (147,779) and Oxfordshire (110,106) round out the top five counties when it comes to reporting potholes.
RAC patrols rescued 3426 motorists whose vehicles had been damaged by the UK's pothole-ridden roads in the first three months of 2020. It followed research from Halfords, which claimed that one third of UK drivers have been forced to pay between £1000 - £4999 over the past two months to fix pothole-related vehicle damage.
The research also claimed that around one in 10 car drivers and motorbike riders have suffered a serious and long-lasting injury because of a pothole-related accident.
>>> Petrol and diesel ban brought forward to 2030
Wiltshire tops the charts when it comes to expenditure, with the West Country county having spent £69 million on 43,000 pothole repairs since 2017. This is nearly £18 million more than Warwickshire, which spent £51 million. Cheshire West and Chester (£39 million), Kent (£34 million) and Cheshire East (£24 million) were the next highest spenders.
Stockport reported the lowest pothole spend in the country of £24,000, followed by Kensington and Chelsea (£34,000) and Rutland (£44,000) - but these are significantly smaller counties.
In March, Chancellor Rishi Sunak announced a £500m annual fund to fix potholed roads across the UK. The funding package will be used to start resurfacing works, preventing potholes rather than just repairing existing ones.
"It's not only that they can be dangerous from a safe driving perspective, but they can also cause damage to your car. Burst tyres, problems with suspension and even damage to your vehicle's body work – potholes can really make their presence felt," said a spokesperson at MoneySuperMarket.
>>> Problems with a new or used car? Here's what you need to know
Comments
Author

Georgia Petrie
Latest