Three out of four Blue Badge holders prevented from parking by inconsiderate drivers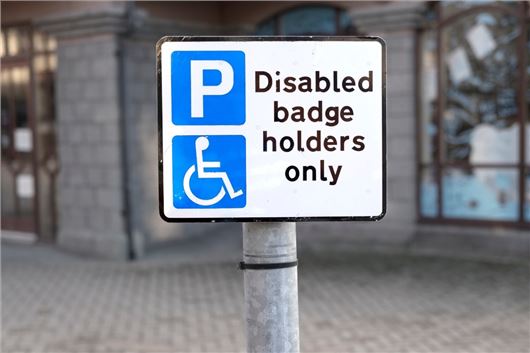 Published 23 October 2020
Inconsiderate drivers are causing parking issues for Blue Badge holders and parents by misusing parking bays, new research from Churchill Motor Insurance reveals.
According to a sample of 2000 UK adults, Blue Badge holders are also finding it increasingly difficult to find a parking space, with more than three in four drivers (77 per cent) saying they were unable to leave their car in a designated bay because it was filled by a driver that didn't qualify to park there.
Anyone caught parking in a disabled bay without a Blue Badge or misusing one could get a £1000 fine and have the Blue Badge confiscated.
64 per cent of those surveyed have been prevented from parking in parent and child bays by drivers without kids. A third (33 per cent) of people surveyed think it's acceptable to park in a parent and child spot despite not having a young child with them at the time, while 23 per cent believe a disabled bay is fair game even if they don't have a Blue Badge.
A further 32 per cent feel it is acceptable to park in restricted parking areas such as on double yellow or crossed and zig-zag lines.
People are prepared to park in restricted bays during unsociable hours when they think the space wouldn't be required (20 per cent) and when they are only parking for a short amount of time (10 per cent). On average, the surveyed driver said it was okay to park in disabled bays if it was for less than 15 minutes.
Other popular reasons for misusing spaces included when drivers are in a rush, don't think traffic wardens are patrolling or simply because a bay is empty when they arrive.
Jane Morgan, Marketing Manager for Churchill car insurance, commented: "We would urge motorists to think about the consequences of their actions if they choose to park in a space they don't need. The last thing families with young children or people with disabilities need when visiting locations is to worry if they will be able to park."
Comments
Author

Georgia Petrie
Latest