Half of UK drivers don't understand how smart motorways work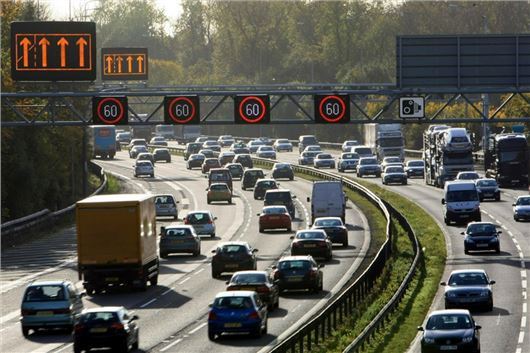 Published 29 October 2020
New research has revealed that just 48 per cent of motorists know how to use a smart motorway.
That's according to a poll of 2,010 motorists by road safety charity Brake and breakdown cover provider Green Flag, which also found that a quarter of drivers don't even know what a smart motorway is.
The majority of smart motorways are designed to relieve congestion by making the hard shoulder available for the use of traffic. The traffic is monitored via cameras and sensors, and is controlled by displayed variable speed limits.
On some smart motorways, the hard shoulder is opened at busy times. This is called the Dynamic Hard Shoulder Running, while others use it permanently - known as All-Lane Running. Following a review in 2020, the Government committed to removing the use of the dynamic hard shoulder to prevent confusion and increase safety on smart motorways.
A startling 38 people have been killed on smart motorways over the past five years, with one section of the M25 seeing a 20-fold increase in the number of potentially fatal "near misses" involving stationary vehicles since the hard shoulder was removed in 2014, according to an investigation by BBC Panorama earlier this year.
Smart motorways are claimed to increase capacity for much less than it would cost in both financial and environmental terms to add a physical extra lane to an existing motorway. However, their safety has been questioned because many drivers find the rules confusing.
In March 2020, following heavy criticism, Transport Secretary Grant Shapps released a report detailing 18 measures to improve safety. The points include £5m funding increase and scrapping the opening of the motorway's hard shoulders for traffic at busy times.
The penalties on smart motorways are largely the same as any other motorway. You'll receive three penalty points and at least a £100 fine for breaking the speed limit, with harsher punishment for more severe speeds. Cameras used for enforcing variable speed limits are also used.
The standard fixed penalty for driving in a lane marked with an overhead red X is £100 and three points on your licence, although in some cases the matter could go to court.
Smart motorways make up over 400 miles of motorways in England, with more significantly works planned by 2025.
Comments
Author

Georgia Petrie
Latest