Drivers taking day trips closer to home due to covid-19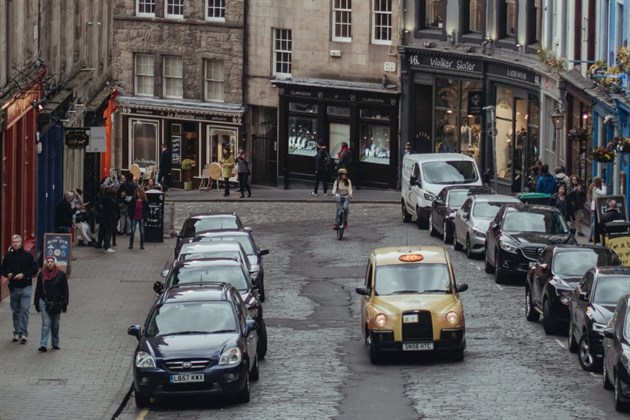 Drivers are enjoying more day trips closer to home as a result of the coronavirus outbreak, according to new research by heycar.
The survey of 2000 people saw The South West of England - with jewels like Stonehenge and the Eden Project - crowned Britain's favourite area to visit on a day trip. Scotland and the South East took joint second place, while the North East came in last. The Midlands also didn't fare too well when it comes to UK day trip destinations.
The research, undertaken by online car marketplace heycar, also coincides with the Heycar Moments competition - in which entrants can win the Audi S3 featured in heycar's latest advert. All the details for entry can be found here.
Of those surveyed, more than half (53%) said they're driving shorter distances on a day out - with one in four (23%) limiting their journey to between 10 and 20 miles from home.
One in five said they were prepared to venture between 21-30 miles, while a further 23% would tackle distances of between 31-50 miles. Only 16% said they would travel up to 100 miles for a day trip.
Win an Audi S3 with heycar
To celebrate those feel good moments we all have in the car, heycar is giving away the Audi S3 shown in their current viral TV advert
For details of how to enter, go to heycar.co.uk/heycar-moments
heycar CEO Mat Moakes says: "The day trip is a great British tradition. Given the current circumstances, it's understandable that people are a little more cautious about how far they're prepared to venture."
"But it's clear the nation still remains committed to using their cars to explore the delights on their doorstep and further afield."
Britain's Top Day Trip Destinations
| | | |
| --- | --- | --- |
| Rank | Area | Percentage Of Vote |
| 1. | South West | 12 |
| 2. | Scotland | 10 |
| 2. | South East | 10 |
| 4. | Wales | 9 |
| 4. | London | 9 |
| 6. | Yorkshire & The Humber | 8 |
| 6. | North West | 8 |
| 8. | East | 6 |
| 8. | Midlands | 6 |
| 10. | North East | 4 |
| 11. | Northern Ireland | 3 |