Motorway roadworks speed limit raising from 50mph to 60mph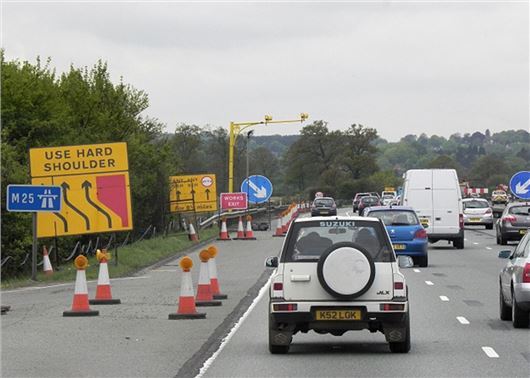 Published 27 July 2020
The speed limit through motorway roadworks is increasing in England to 60mph in some areas. The move aims to ease driver frustration, despite unions previously saying the changes would put workers lives at risk.
Highways England says drivers can travel at 60mph "where it is safe for road users and roadworkers and where shown on road signs". Therefore, speed limits will not increase at every set of roadworks.
The move comes after trials and in response to feedback from road users who said they were frustrated at not being able to go quicker. The results also show more drivers stick to the higher speed limit, so less people will exceed a maximum speed of 60mph. 
The 10mph increase was suggested in 2017. At the time, Unite union said, "Sadly, in recent years there have been several deaths of motorway workers and these changes will make their work even more dangerous."
>>> Over-30s see car insurance premiums rise after Covid-19 lockdown
Three new scenarios for the raised limit have been introduced: Permanent, which allows for 60mph driving at all times; Contraflow, which imposes a 60mph limit on stretches of road where main construction activity isn't taking place; and Dynamic, which lifts the limit from 50mph only on non-working days.
The new limit is expected to significantly affect areas where smart motorways are being constructed. In March, a report of new measures to improve safety on smart motorways was released, including scrapping the opening of the motorway's hard shoulders for traffic at busy times.
Some road projects, which trialled the 60mph during an eight or 10-week period over the last 18 months, were confident with how the increased speed limit was operating so rolled it out further within the roadworks or kept it on until the work completed.
AA president Edmund King welcomed the change, saying: "Sticking at 50mph often leads to other drivers tailgating in order to try to force vehicles to pull over."
Comments
Author

Georgia Petrie
Latest