Reported car theft numbers soar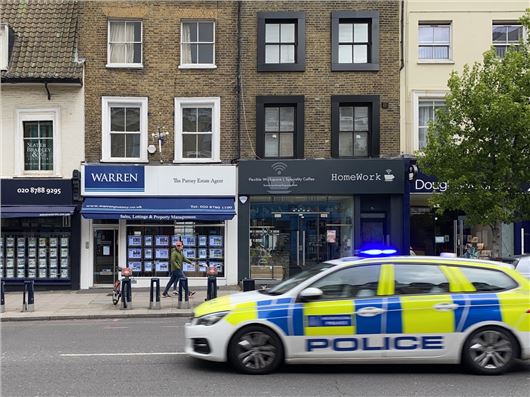 Published 10 July 2020
More than 150,000 vehicles were stolen in Britain from 2018 to 2019, 10,000 more than the year before and a 56 per cent increase compared to four years earlier, according to RAC data.
All but three of the police forces that responded to a Freedom of Information request recorded an increase in the numbers of vehicles stolen from 2014-15 and 2018-19, with some stark differences across the country.
Six forces recorded more than double the number of vehicles stolen between 2014-15 and 2018-19, with the biggest percentage jumps in Suffolk (up 172 percent from 347 to 945 thefts), Surrey (up 133 per cent from 661 to 1543 thefts) and the West Midlands (121 per cent from 4695 to 10,372).
The largest increases, in terms of vehicle numbers, were in the Kent Police (up 12,550 to 40,726 thefts in 2018-19, a 45 percent increase), Metropolitan Police (up 9,635 to 30,773 thefts, a 46 per cent increase) and West Midlands.
>>> No Government scrappage scheme announced in 'mini Budget'
Only Lincolnshire, the City of London and Police Scotland recorded a reduction in thefts over this period. However, all were relatively small numbers, with reductions of 28, 29 and 473 thefts respectively.
Most police forces (32) also recorded a rise in vehicle thefts year-on-year, between 2017-18 and 2018-19. Kent again saw the largest rise as well as the largest number of overall vehicles stolen in 2018-19, followed by Essex and the West Midlands.
RAC Insurance spokesperson Simon Williams said: "Vehicle thefts are on the rise almost everywhere, and in some parts of the country numbers are rocketing. It's also not the case that the rises in crime are confined to a few larger urban areas, with many police forces covering more rural areas also seeing big increases."
How to protect your car:
Use a visual deterrent - Time is of the essence to thieves and most will shun vehicles that increase the odds of being caught. That's why proven devices like the Disklok are useful because they present a physical barrier that requires significant time and effort to remove.  

Fit an alarm, immobiliser or tracker - Alarms and immobilisers are not standard on every car in the UK. That's why it's important to invest in a good system that will draw attention to anyone who tries break into your car and stop them from driving away. For upmost peace of mind, fit a nano tracking device that will allow the police to pinpoint the car's location in the event of it being stolen.

Use a Faraday bag to prevent keyless theft – Criminals are developing increasingly high tech ways to steal cars. One method is to boost the keyless signal (from within your home) with a relay box. Once boosted, the car will unlock and (in some cases) allow the thief to drive away. However, from as little as £10, you can get a Faraday bag that blocks electromagnetic fields and stops the radio frequency being amplified.

Park smart - Not everyone has the luxury of a driveway or large, secure garage to store their car in. However, if you do park on the street, be sure to use well-lit areas that are clearly visible to passing traffic and pedestrians. Many city centre streets use CCTV and it's wise to note their locations and (if convenient) park within their field of vision. When using public car parks, be sure to use the bays near the entrance/exit as these will be better lit and covered by security cameras. 

Never leave anything valuable on display – Loose change, cardboard boxes, plastic bags, electronic charging leads – they're all adverts for thieves. Even a sucker mark of a sat nav holder on a grubby windscreen is a sign that there might be an expensive bit of tech hidden in your car's glovebox. Always be mindful of what's on display in your car and never give a thief an open invitation for a smash and grab. 
Comments
Author

Georgia Petrie
Latest