Parliamentary Advisory Council calls for more road police funding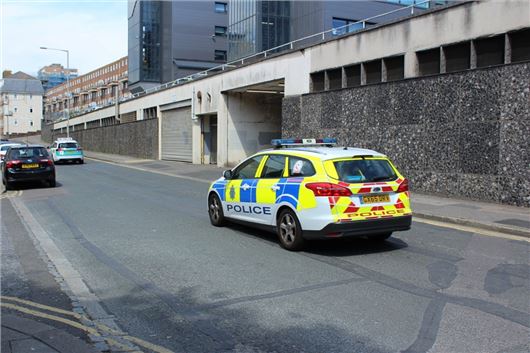 Published 05 June 2020
The Parliamentary Advisory Council for Transport Safety (PACTS) says that the Government should increase road police numbers in order to reduce fatal and serious injury collisions - starting with additional funding for more transport officers.
Around 1800 people die on UK roads each year with more than 25,000 people seriously injured. According to a report by PACTS, since 2010, the long-term decline in the number of road deaths and serious injuries has largely ceased. It is widely suggested that this is at least partly due to reductions in roads policing.
>>> Lockdown speeders: Driver clocked at 151mph during lockdown
The recently released PACTS report, in partnership with GEM Motoring Assist Road Safety Trust, notes that over the past decade, the number of dedicated roads policing officers has decreased substantially. In this time, motoring offences detected have also decreased - steeply for things offences like failure to wear a seat belt. Only for speeding, where enforcement has largely been automated, has there been an increase.
Major studies also show strong international evidence that road traffic enforcement has a significant impact on levels of compliance and collisions. PACTS recommends that the Government, particularly the Home Office, explicitly recognises the scale of death and injury that results from road traffic offences and the vital role of roads policing in combatting it.
In a 2018 survey, UK drivers were asked how likely they were to be checked by the police for certain offences. 88 per cent of drivers believe they are unlikely to be checked by the police for using a  mobile phone, while 3 of four drivers believe they're unlikely to be checked by the police for respecting the speed limits.
>>> Coronavirus: New car buyers face long delays as lockdown eases
During the first three weeks of the COVID-19 lockdown a driver was caught doing 81mph over the speed limit on the M62 motorway (151mph). This was 11mph faster than the next fastest recorded driver - which was 140mph on the A14.
As a start, PACTS asks that the Government's pledge to fund 20,000 additional police officers be specified to include roads policing. In addition, the Home Secretary should prioritise roads policing in the Strategic Policing Requirement.
Other recommendations include a greater use of technology and the support and participation of the public should be encouraged.
PACTS Executive Director David Davies said, "The coronavirus lockdown has highlighted the importance of roads policing, with traffic speeds increasing on empty roads and worrying incidences of extreme speeding."
Comments
Author

Georgia Petrie
Latest