Insurance claims involving cyclists and cars predicted to increase as lockdown ends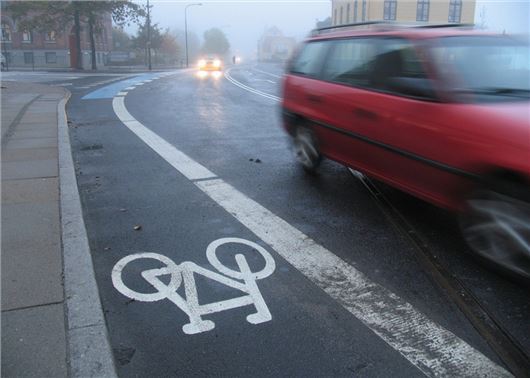 Published 12 June 2020
One of the UK's largest insurers, NFU Mutual, has said it expects to see an increase in the number of accidents between cyclists and vehicles as coronavirus COVID-19 restrictions are lifted.
Motor vehicle traffic in the UK plummeted by 70 per cent during the peak of the coronavirus lockdown, but the number of accidents between cars and cyclists between March and May fell by just three per cent. 
On average, insurance claims injury costs between a cyclist and car are at least double that of other road collision claims and more often than not, with life threatening or life changing injuries for cyclists involved.
NFU Mutual, who were recently rated as the best insurer in the UK by HonestJohn.co.uk readers, believes the number of accidents between bikes and cars will increase as lockdown restrictions are lifted further.
NFU Mutual believes this could be due to less experienced cyclists taking to the roads in lockdown and cyclists taking more risks while expecting roads to be clearer. The insurer also said drivers might be speeding or paying less attention while taking advantage of clearer roads without other vehicles, as well as being less confident on the roads since lockdown started.
The warning coincides with a report that shows many drivers are finding life on the road to be difficult after months of lockdown.
A recent study of 2000 drivers found that many car owners are struggling to get back to grips with driving, with stalling, not checking mirrors and forgetting to indicate accounting for just a few of the most mentioned errors. 
NFU Mutual told HonestJohn.co.uk that it's received 21 injury claims for collisions involving cyclists between March and May. 
In 2018, according to the Department for Transport (DfT), 99 cyclists were killed on Britain's roads. 4106 were seriously injured and 13,345 were slightly injured.
Comments
Author

Georgia Petrie
Latest