Councils to use CCTV to issue PCNs to drivers who park in cycle lanes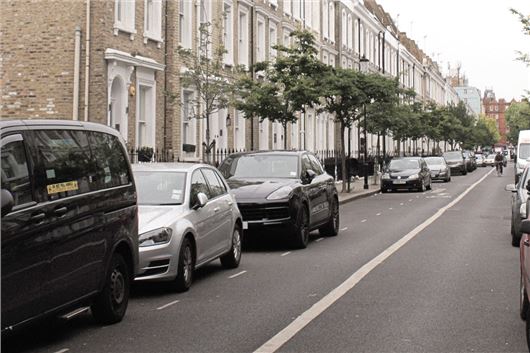 Published 18 June 2020
From Monday 22 June, local authorities in England will have new powers to use CCTV footage to issue penalty charge notices to drivers who park or load illegally in mandatory cycle lanes, putting cyclists at risk.
Local authorities can already use cameras to enforce parking in bus lanes, red routes, parking restrictions near schools, and bus stop/stand clearways. New powers have been granted to extend this use of CCTV to mandatory cycle lanes.
>>> Dacia's Bi-Fuel LPG option will give a claimed 620-mile range
There are two types of cycling lanes, mandatory and advisory. A mandatory cycle lane excludes all other vehicles and is marked by a single, unbroken white line on the carriageway. It should be placed in conjunction with signs notifying other road users when it is in operation.
An advisory cycle lane is marked with a broken white line and without traffic signs. These tend to be used in situations where mandatory lanes would be too restrictive, i.e. on a narrow road.
The cost of a PCN is set by legislation, with two charging bands: higher and lower. Parking in a cycle lane is considered a higher contravension, meaning the charge is £70, which is reduced by 50 per cent if paid within 14 days. Fines for motorists parking their cars in cycle lanes are set to be a maximum of £130 in London.
Drivers can challenge a parking PCN if they think it's wrong, you have 28 days to do this. If you do it within 14 days and your challenge is rejected, you may only have to pay 50 per cent of the fine.
The measure follows the Transport Secretary's pledge of £2 billion for cycling and walking in May. Of that sum, £225 million is for local authorities in England to create pop up cycle lanes with protected space for cycling, wider pavements, safer junctions, and bike and bus-only corridors. 
Cycling minister Chris Heaton-Harris said: "There has been a surge in the number of people dusting off their old bike from the back of the shed and cycling, or taking journeys on foot, to get from A to B. 
"Giving local authorities more powers to stop cycle lanes from becoming blocked will make it safer for cyclists."
Comments
Author

Georgia Petrie
Latest