A fifth of drivers say they are struggling to adjust to driving again after lockdown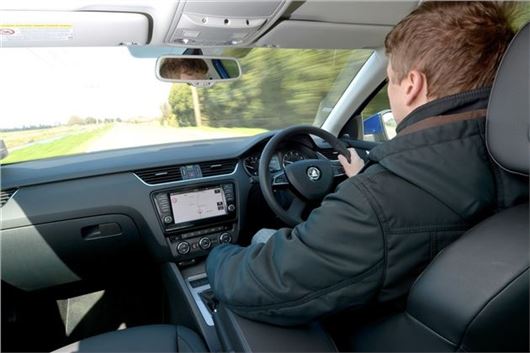 Published 11 June 2020
One in five drivers surveyed say they're having trouble getting back into the habit of driving after doing so few miles during the coronavirus lockdown, with stalling and forgetting to indicate ranking in the top five errors mentioned.
Cars in the UK are, on average, driven more than 7000 miles per year - or an average of 583 miles per month, according to MoT data.
But a survey of 2000 motorists by Hyundai revealed that over the past 28 days, the average driver has covered just 90 miles - with 30 per cent driving 25 miles or fewer. With so little driving, 18 per cent say they have struggled to get back to normal behind the wheel.
Of those who have struggled, 28 per cent had stalled their car, 21 per cent had scraped their wheels on the kerb and 21 per cent forgotten to indicate.
More than four in 10 (44 per cent) think road users have been driving faster during lockdown, with just 10 per cent thinking they have been driving more slowly.
>>> Lockdown speeders: Driver clocked at 151mph during lockdown
Four in 10 motorists said they hadn't visited a filling station over the past 28 days, with 12 per cent admitting that they had forgotten which side or end they fill up or charge their car. Almost half (48 per cent) are also concerned that the standard of road users' driving will be worse now restrictions have started to lift.
Hyundai also says that 18 per cent of drivers said they've had a near-miss with a cyclist as either a driver or pedestrian. More than four in ten (44 per cent) surveyed by OnePoll for Hyundai admitted they were concerned about the prospect of an increase of cyclists on the road.
Top 10 errors made by drivers since lockdown
Stalled
Struggled to parallel park
Forgot to indicate
Scraped wheels on kerb
Had to think carefully about what each pedal does
Not checking mirrors when pulling away
Forgot where the filler cap was
Forgot to turn the ignition key
Not shut the door properly
Not put their seatbelt on
Comments
Author

Georgia Petrie
Latest