Councils accused of being slow to act on disabled parking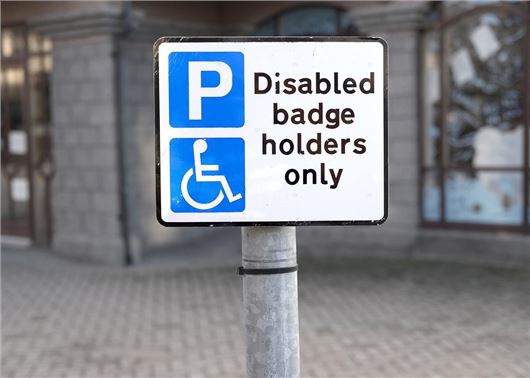 Published 04 December 2019
The Government is being urged to put pressure on councils after it emerged that one third of local authorities do not enforce Blue Badge disabled parking rules.
The number of drivers misusing disabled parking permits has jumped by 18 per cent, with 1432 prosecutions being recorded between 1 April 2018 and 31 March 2019. However, with just 66 per cent of councils enforcing Blue Badge rules, the true figure of misuse in England is expected to be far higher.
Disabled Motoring UK (DMUK) has labelled the Department for Transport figures as "disappointing", saying out of the of councils that have a 'yes' policy when it comes to prosecution of Blue Badge fraud, just 61 per cent said they actually enforced them. 
DMUK has pointed out that, of the 1423 prosecutions, 983 of these took place in London, meaning that if you live outside of the capital you are likely to see very little enforcement of the Blue Badge scheme in your local area.
"We want to see all local authorities enforcing the scheme properly and prosecuting people who abuse it to improve its integrity and make parking easier for genuine Blue Badge holders," said Heidi Turner, communications and campaigns director of DMUK.
DMUK has deep concerns that abuse of the Blue Badge is likely to worsen now that the scheme has been extended and this means genuine Blue Badge holders will find it harder to find suitable parking.
"We would like to see the Government put more pressure on local authorities to enforce the scheme to make sure it benefits only genuine Blue Badge holders," added Turner.
"If a local authority has a policy to prosecute abuse, they must prosecute people who abuse the scheme. It is not enough to have a dormant policy and no action. The charity is very concerned that without adequate enforcement the integrity of the scheme will be undermined and be of no benefit to any disabled person."
There were 2.29 million Blue Badges held in England as at 31 March 2019, a decrease of 59,000 (2.5 per cent) since March 2018. Ninety nine per cent of Blue Badge prosecutions were non-badge holders using another person's badge.
Comments
Author

Dan Powell
Latest