Majority of drivers say removing the hard shoulder on Smart Motorways compromises safety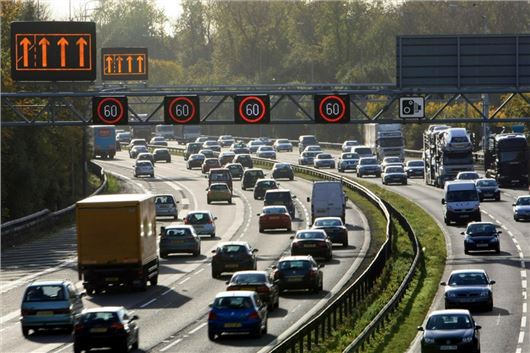 Published 29 November 2019
More than two-thirds of drivers in England surveyed by the RAC say removing the hard shoulder on 'all lane running' motorways compromises safety.
To increase capacity on the country's busiest roads, over one hundred miles of hard shoulder has been converted by Highways England into running lanes for traffic, many removed permanently on 'all lane running' Smart Motorways.
On these stretches, SOS refuge areas are spaced up to 1.6 miles apart - which six in 10 drivers believe is too far. The RAC Report on Motoring 2019 found a considerable level of concern about the potential impact of breakdowns or accidents on safety and congestion on this new type of motorway.
The RAC surveyed 1753 drivers about the safety of Smart Motorways and 72 per cent said they were worried about not being able to reach an emergency SOS area in the event of a breakdown. Only half of drivers who have driven on an 'all lane running' Smart Motorway said they knew what to do if their car unexpectedly stopped, meaning the remainder (49 per cent) do not know what to do. 
When breakdowns or accidents occur on Smart Motorways, lanes are closed via a red X which is illuminated either on the digital gantries located above the lane or on verge-mounted variable message signs. This includes the inside lane, which was formerly the hard shoulder but is now a permanent running lane.
This affords broken-down drivers some protection as long as lanes are closed quickly and other motorists obey the signs. When those with experience of all lane running Smart Motorways were asked whether most motorists abide by 'red Xs', 62 per cent said they felt they did, but almost one-in-five claimed they did not.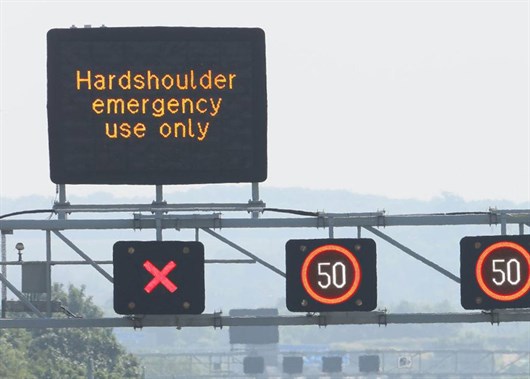 Separate RAC research conducted earlier this year revealed that more than a fifth of drivers have driven in a closed lane. Highways England is due to begin using enforcement cameras to catch those ignoring 'red Xs' imminently.
"We are calling on the Government to ensure the latest stopped vehicle detection technology is retrofitted on all sections of Smart Motorway as a matter of urgency and for more SOS areas to be built so drivers are never more than a mile away from one," said RAC head of roads policy, Nicholas Lyes.
The research follows last month's news that the chief executive of Highways England, Jim O' Sullivan, announced that he will not expand the network any further because drivers found them too complicated to understand. He also admitted that some drivers were confused by the ALR aspect of Smart Motorways.
During 2017 and 2018 there were almost 20,000 vehicle breakdowns in live lanes on Smart Motorways and Highways England currently has no system in place to automatically detect stopped vehicles and close live lanes. In October 2019, it was reported that eight people had died on smart motorways.
Comments
Author

Georgia Petrie
Latest