No-deal Brexit: The rules you need to know when driving in the EU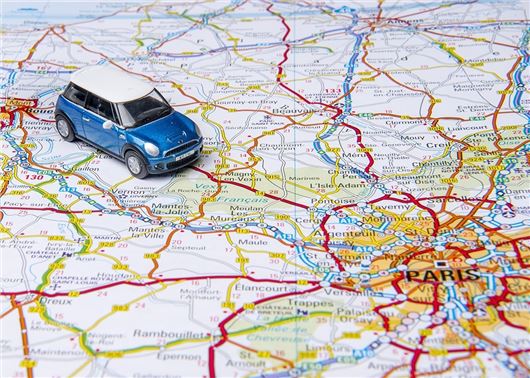 Published 02 September 2019
The UK is set to leave the EU on 31 October and the Government has updated its advice for motorists who plan to travel to Europe after this date in the event of a no-deal Brexit. 
Driving permits
The UK driving licence will no longer be valid in the EU, in the event of a no-deal Brexit. This means car and van drivers may need to obtain an International Driving Permit (IDP), prior to travelling to the European Union.
There are three IDPs available:
1949 IDP covering Ireland, Iceland, Spain, Malta and Cyprus
1968 IDP covering all other EU countries as well as Norway and Switzerland
1926 IDP covering Liechtenstein
These can be purchased from selected Post Office branches at a cost of £5.50 each. You'll need to take a passport photo and your current, valid photo card driving licence. Although IDPs used to be available via mail order, this service was stopped earlier in the year.
Some EU countries are allowing an exemption for the IDP, so long as the driver can show a photocard licence. Some other EU nations, however, are stating that UK drivers will not need one if their visit is shorter than one month.
For the full list of IDP requirements please see the Government's information site, here.
Driving licence
While your UK licence will technically no longer be valid in the EU, it's important to note that you'll still need it when driving within the European Union. The police will still recognise it as proof of your eligibility to drive and it should be presented to the authorities, along with the relevant IDP.
Insurance for your car or van
Drivers will also need proof of insurance, in the form of The Green Card. Drivers can obtain this by contacting their insurance company for a Green Card at least one month before their planned trip. However, take note, some insurance providers will issue an admin charge for this service.
As the name implies, these insurance documents must be printed on green paper and be kept in the vehicle when travelling within the EU from another country. They cover the vehicle, rather than the driver - meaning you'll need just one Green Card per vehicle. Motorists in Ireland will also be affected - those in Northern Ireland planning to cross the border into the Republic will need a Green Card too.
All UK motor insurance providers will continue to provide the legal minimum third party insurance cover for travel in the European Economic Area - so you won't need to pay for extra insurance when driving in Europe.
Caravans and trailers
You will need multiple Green Cards if your vehicle is towing a trailer or caravan – as you'll need one for the towing vehicle and one for the trailer caravan (you need separate trailer insurance in some countries).
Likewise, if your vehicle insurance renews during your time in the EU, you'll need two Green Cards covering the new and old policies.
Vehicle registration documents
If you are taking your vehicle to the EU for less than 12 months, you should have the vehicle V5C (commonly known as the logbook) or VE103 to show you're allowed to use your hired or leased vehicle abroad.
GB stickers and numberplates
The Government recommends that UK drivers should display a GB sticker on the rear of your vehicle, even if you currently have a number plate which includes the GB identifier.
Comments
Author

Dan Powell
Latest