Supermarkets accused of "failing their disabled customers" by not enforcing Blue Badge parking spaces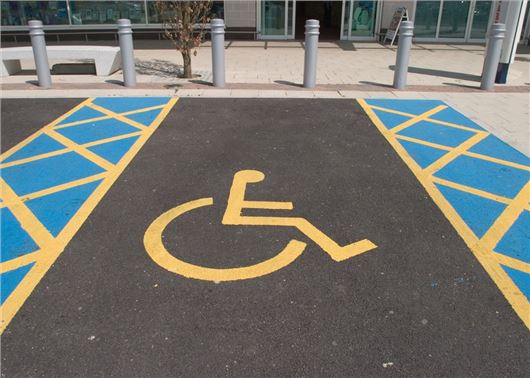 Published 27 August 2019
The UK's largest supermarkets have been accused of "failing their disabled customers" after an investigation found that almost one in five disabled parking bays are misused.
Disabled Motoring UK (DMUK) asked members of the public to survey their local supermarket car park over the month of June as part of its Baywatch initiative. Almost 800 people took part, recording the number of cars that used the disabled bays and how many did so with showing a Blue Badge.
The charity, which supports disabled drivers, passengers and Blue Badge holders, found that a typical supermarket provides 15 bays, but three of them are regularly used by other motorists. 
That means almost one in five bays at supermarkets are abused by somebody parking in a disabled space without displaying a Blue Badge, despite almost two thirds of disabled bays displaying clear signage relating to enforcement, as well as signs and road markings.
The Baywatch initiative included all of the UK supermarkets, but the main results focus on the four biggest grocery retailers - Tesco, Asda, Sainsbury's and Morrisons.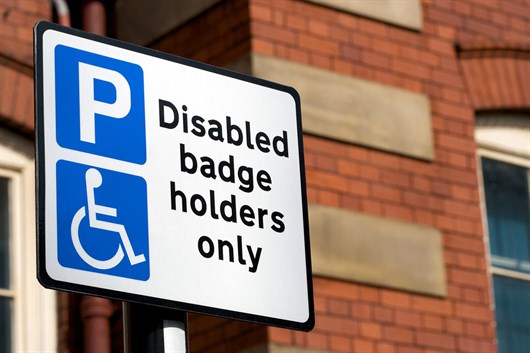 Morrisons experienced the lowest level of disabled parking abuse (10 per cent) while Tesco came out worse at 24 per cent, which means almost a quarter of its disabled bays are being misused.
On 30 August 2019, the criteria for the Blue Badge will change in England and more people with hidden disabilities will be eligible for a Blue Badge. DMUK predicts that this change will see a dramatic increase in Blue Badge holders meaning that disabled parking will be more pressured.
Heidi Turner, communications & campaigns director at Disabled Motoring UK, said: "It's time that supermarkets start taking the issue of disabled parking abuse seriously. They are failing their disabled customers by not enforcing disabled bays.
"Our campaign has shown that enforcement works and disabled bays are less abused if the public see that they are actively enforced. The charity calls on all supermarkets to use proper enforcement practices in all of their store car parks."
UK's top four supermarkets
| | | |
| --- | --- | --- |
| Supermarket | 2019 level of disabled parking bay misuse  | 2017 level of disabled parking bay misuse  |
| Morrisons | 10% | 11% |
| Sainsbury's | 15% | 8% |
| ASDA | 22% | 17% |
| Tesco | 24% | 23% |
Comments
Author

Dan Powell
Latest