Eight out of 10 airports increase pick-up and drop-off fees in 2019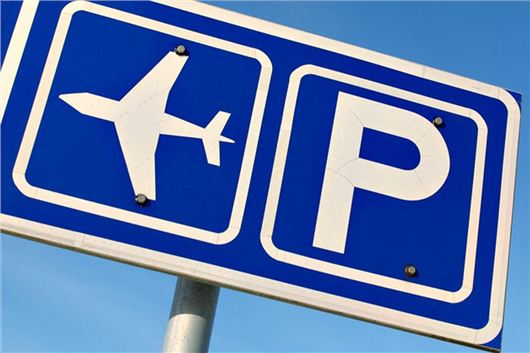 Published 13 August 2019
Eighty two per cent of the UK's 22 busiest airports have increased their short-term charges for picking up and dropping off passengers by car since last year, according to new research by the RAC.
Only Gatwick, Liverpool John Lennon, Bristol and Cardiff airports have kept their prices for both drop-off and pick-up the same. London Southend has introduced a £3 for 10 minutes pick-up charge while Leeds Bradford is now advertising a £37 fee for 1-24 hours parking after its initial free hour of pick-up parking.
>> Revealed: The insurance stealth fees that are leaving drivers out of pocket
London Stansted continues to top the drop-off charges' table with a whopping £4 for 10 minutes, but London Luton is snapping at its heels having hiked its initial fee by £1 but giving an extra three minutes in the process (£4 for 13 minutes).
Initial drop-off fees, which are typically levied for dropping passengers off outside of or as close to the front of the terminal as possible, were increased at eight airports while a further eight put up the cost of their initial periods of pick-up parking. As many as 16 airports (73%) increased the charges for subsequent periods of pick-up parking.
While Edinburgh kept its expensive initial rate of £4 for 15 minutes, it has changed its tariff structure and lessened the value of its follow-on parking fees. It has done away with its £7 charge for an hour and instead decided £7 will just buy 15-30 minutes.
Rank

Airport

Initial drop-off fee

Fees thereafter

Changes since 2018

Notes

1

London Stansted

£4 for 10mins

£1 per min for 10-15mins; £25 for over 15mins (£20 charge for re-entering within 30mins of first entering.)

Initial fee up 50p

Express Set Down (Tariffs increased April 19). Free set down is a bus ride from terminal

2

London Luton

£4 for 13mins

£1 a minute

Initial fee up £1 but increased stay from 10mins to 13mins

Drop-off/pick-up area next to terminal. Some free for a period drop off available in mid-term and long-term car park

3

Manchester

£3 for 5mins

£4 for 10mins; £25 for overstay of 10mins or re-entry within 30mins

No change

Drop off area

4=

East Midlands

£3 for 10mins

£1 for every minute thereafter

Initial fee up £1

Rapid drop off (free parking in long-stay parking)

4=

London Southend

£3 for 10mins

£5 for 10-30mins

Removed free for 5mins

Short stay car park by terminal

6=

Doncaster-Sheffied

£3 for 15mins

£5 for 16-30mins; £7 for 30-60mins

Initial fee up £1

Express drop-off (short stay offer some free parking)

6=

Birmingham

£3 for 15mins

£8 for 15-20mins; each extra 15mins thereafter up to £48 for 55-60mins

Initial fee up £1 for 5mins more; thereafter tariff change: was £5 for 15mins; £10 for 15-20mins

Premium set-down. Band change in 2019. Prices quoted are for 'Premium set down' by the terminal entrance. A new drop off car park now exists which offers 30mins free drop off with 5-10min walk to terminal

8

Liverpool John Lennon

£3 for 20mins

£10 for 1 hour; £20 for 2 hours; £50 a day

No change

Express drop-off area. Another drop off 5mins walk is free for up to 40mins

9

Leeds Bradford

£3 for 30mins

£9 for 30-60mins; £18 for 1-2 hours

No change

Terminal Front express (Free parking exists for 3-4mins away from terminal)

10

Edinburgh

£2 for 5mins

£4 for 5-10mins; £10 for 10-15mins; £15 for 15mins-1hr; thereafter £15 per hour thereafter

Standard fee up £1; changed thereafter tariff - was £3 for 5-10mins; £5 for 10-20mins; £7 for 20mins-1hr; thereafter £9 per hour

Drop off area - ground floor of multi-storey. Free drop off for 10mins in long-stay car park with shuttle bus offered

11=

Glasgow

£2 for 10mins

£4 for 11-15mins; £10 for 16-20mins, £15 for 21-30mins

Added £4 to 16-20mins; £5 to 21-30mins

New drop-off/pick-up - Drop off area by terminal

11=

Newcastle

£2 for 10mins

£4 for 10-30mins

Both tariffs up £1

Express pick up and drop off. Medium term offers 15mins free

11=

Aberdeen

£2 for 10mins

£10 for 30mins; £30 for 1 hr

Same initial fee for 5mins less

Express drop-off

14

Southampton

£2 for 15mins

£4 for 15-30mins

No change

Priority pick-up and drop off. Long stay free option provided for 30mins (with bus needed)

15=

Belfast International

£1 for 10mins

£3 for 10-20mins; £5 for 20-60mins

No change

Drop off zone

15=

Bristol

£1 for 10mins

£3 for 10-20mins; £5 for 20-40mins

 
Comments
Author

Georgia Petrie
Latest