Increasing speed limits has negligible impact on traffic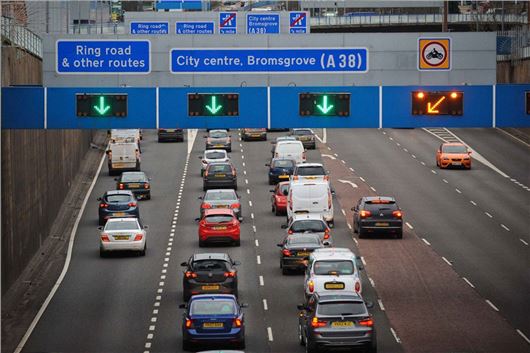 Published 27 June 2019
There has been a negligible change in the average speed of traffic on UK roads since speed limits were increased for lorries in 2015.
At the time, ministers said the 20mph speed difference between cars and lorries led to hold-ups and dangerous overtaking. It also said the plans could save the haulage industry £11 million a year.
But a fresh report by the Department for Transport (DfT) reveals that the average HGV speed on single carriageways is now 45.6mph - compared to 44.1mph before the speed limit changes. Average lorry speeds on dual carriageways increased by just 0.4mph to 52.4mph.
The change in speeds for cars is even smaller, with the average speed of light traffic on single and dual carriageways increasing by just 0.2mph. The report also reveals that there has been no significant change in the number of crashes involving HGVs.
"Increasing the speed limit for lorries has helped companies save time and money."
But the DfT points to the reduction in the number of speeding lorry drivers as evidence of the success of the law change. Ahead of the introduction of new speed limits, a shocking 85 per cent of lorry drivers ignored the speed limits on single carriageway roads.
This fell to 17 per cent after the speed limits were increased.
The DfT says that the marginal increase in average speeds for lorries has saved businesses millions of pounds a year. It claims that increase of just 1mph would free up 650,000 driver hours and save hauliers more than £10 million a year.
"I am pleased to see the improvement in safety while helping to unlock the UK's potential – encouraging growth and enhancing productivity," said roads minister Michael Ellis.
"Increasing the speed limit for lorries has helped companies save time and money, enabling them to re-invest this in their business and buying newer and greener vehicles. This move has also potentially improved road safety as it appears to have reduced the risks some drivers take when overtaking slow-moving vehicles."
Comments
Author

Andrew Brady
Latest