New technology converts any RAC van into a recovery truck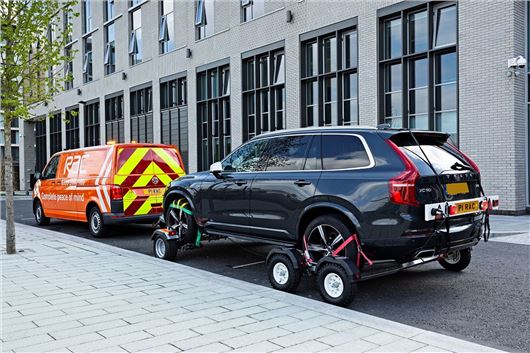 Published 09 April 2019
The RAC is introducing new technology which allows its patrols to tow cars without any wheels on the ground.
Many cars - including four-wheel-drive and electric vehicles - can't be towed conventionally using the breakdown firm's current equipment, which requires two wheels to be rolled along the road. The new gear lifts all four wheels off the ground without the customer having to wait for a recovery truck.
Dubbed 'All-Wheels-Up' technology, the kit can be stowed in the back of a long wheelbase RAC van and deployed in a fraction of the time it'd take for a standard recovery truck to arrive. This means the time taken to get a stranded vehicle home or to a garage is cut dramatically.
RAC patrol Martin Payn, who's tried the new equipment across Dorset and Somerset, said: "In the rural parts of the country I cover, I see a lot of breakdowns involving SUVs and 4x4s. In the past, on the occasions where I couldn't fix their vehicle, customers always had to wait for a recovery truck – which was frustrating for them, and for me.
"This new kit has been very well received by customers who have seen it in action, with many remarking how clever and compact the design is. There are times when customers are fully expecting to have to wait for a recovery truck, and they are genuinely surprised and then very impressed that I've now got the ability to recover them myself, with my van."
RAC breakdown cover is currently available from £40 a year.
Comments
Author

Andrew Brady
Latest