Almost three-quarters of drivers don't understand this simple driving manoeuvre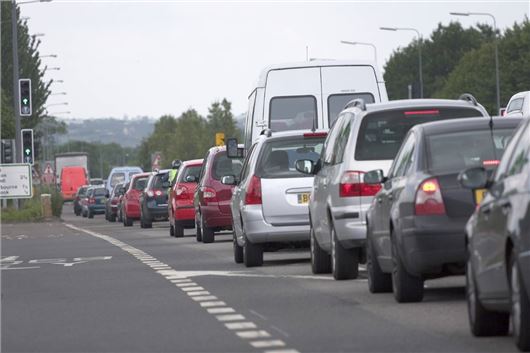 Published 14 February 2019
Millions of drivers are needlessly sitting in traffic as they're failing to grasp a basic point of the Highway Code.
When a two-lane road cuts down to one, such as at the end of a dual carriageway or approaching road works, many drivers take a very British approach of joining the back of a queue - rather than using all of the road for as long as possible.
>>>Top 10: Rules of the Highway Code you probably didn't know
The Highway Code suggests that, in situations like this, drivers should continue in their lane until they reach the lane closure. At this point, drivers should take it in turn to 'merge-in-turn' - one behind the other, like a zip.
A survey of 22,000 drivers by Halfords Autocentres reveals that a shocking 70 per cent of Britain's drivers believe they should get in the open lane 'as soon as possible'. This extends traffic jams as drivers aren't utilising all of the road space.
The discovery isn't surprising, since 34 per cent of those surveyed admit to not consulting the Highway Code since passing their driving test.
A survey last year by IAM Roadsmart revealed that many drivers displayed a worrying gap in their knowledge of road signs - with half of those questioned unable to identify a basic roundabout sign.
Comments
Author

Andrew Brady
Latest