One in eight road casualties caused by tailgating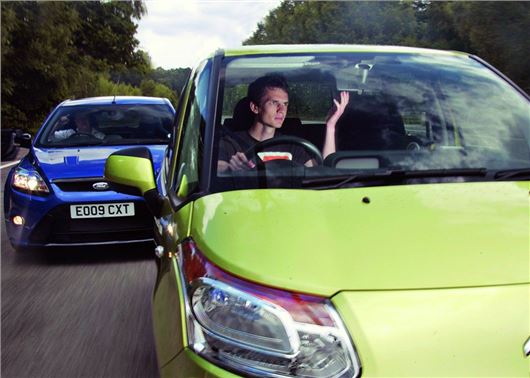 Published 17 September 2018
New figures from Highways England show that one in eight of all road casualties are caused by people who drive too close to the vehicle in front.
Tailgating is responsible for more than 100 deaths or serious injuries every year in England, with the majority of cases caused by drivers who are simply unaware they are dangerously invading someone else's road space.
Nearly nine out of 10 motorists said they have either been tailgated or seen it, while more than a quarter of drivers admitted to tailgating other road users. A survey by Highways England found tailgating to be the biggest single bugbear that drivers have about other road users. 
The average stopping distance for a car at 70mph is 96 metres (24 car lengths) and the Highway Code recommends that drivers should allow at least a two second gap, which should be doubled on wet roads.
"It is intimidating and frightening if you're on the receiving end. If that leads to a collision, then people in both vehicles could end up seriously injured or killed. We want everyone to travel safely, so the advice is - stay safe, stay back," said Richard Leonard, head of road safety at Highways England.
"If you get too close to the car in front, you won't be able to react and stop in time if they suddenly brake."
Insurance company Ageas reports that almost a quarter of accident claims between January and August 2018 involved either a policy holder's or a third party's vehicle being hit from behind.
Comments
Author

Dan Powell
Latest