Blue Badge parking to be extended to those with hidden disabilities, such as mental health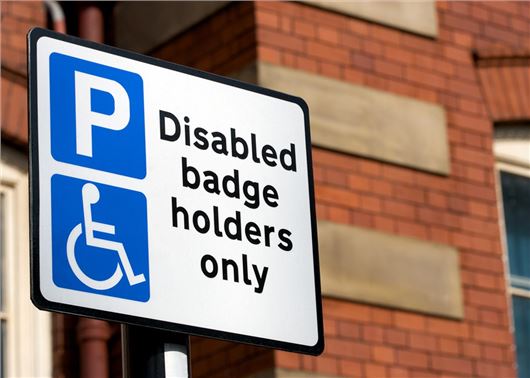 Published 03 August 2018
People with hidden disabilities, including autism and mental health conditions will have access to Blue Badge parking in England from 2019.
It marks the biggest overhaul of the Blue Badge scheme in 40 years and will allow more people with disabilities to park closer to their destination. The changes follow an eight week public consultation, which ran from 21 January to 8 March 2018 and received more than 6000 responses from across the country.
Transport Minister Jesse Norman said: "Blue badges are a lifeline for disabled people, giving them the freedom and confidence to get to work and visit friends independently. The changes we have announced today will ensure that this scheme is extended equally to people with hidden disabilities so that they can enjoy the freedoms that many of us take for granted."
Although people with non-physical disabilities were not excluded from receiving a Blue Badge under the old scheme, the rules were open to interpretation. The Government says the new criteria will give clear and consistent guidelines on Blue Badge eligibility for the whole of England.
The Blue Badge scheme currently gives preferential parking to 2.4 million disabled people in England.
Where can you park under the Blue Badge scheme?
Park for free on streets that are subject to metres or pay-and-display machines.


Park on many single or double yellow lines for up to three hours.


Use disabled parking bays for as long as necessary, unless there is a displayed time limit.
How are the rules changing?
People who have a disability that affects their mobility can already apply for a Blue Badge, along with those who are registered blind. From 2019, the scheme will be extended to include a wide range of hidden disabilities, such as mental health, stomach conditions, arthritis, lung problems and chronic pain. 
What is the new criteria?
Specifically, the rules apply to people who cannot undertake a journey without there being a risk of serious harm to their health or safety or that of any other person (such as young children with autism). It also applies to those who cannot undertake a journey without it causing them very considerable psychological distress or have difficulty when walking.
Can I use a Blue Badge with any car? 
Yes. The Blue Badge is linked to the person with the disability and not the vehicle, so you can use it with any car you're travelling in.
How can I apply for a Blue Badge?
You can find out more and start the application process by clicking here.
Comments
Author

Dan Powell
Latest