New national dash cam portal lets you submit dashcam footage directly to police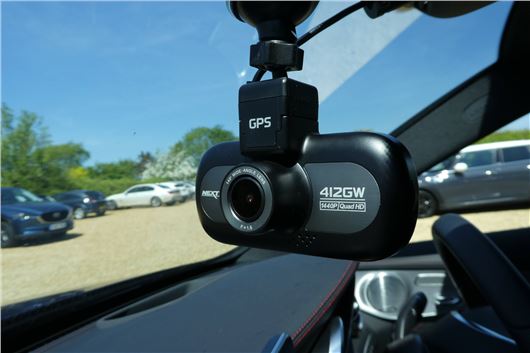 Published 04 July 2018
A new site that allows drivers to submit dashcam footage of dangerous driving has been launched. Called the National Dash Cam Safety Portal (NDSP), it has been developed by Nextbase and links motorists directly with police forces.

Supported by road safety charity, Brake and Cycling UK, the national cycling charity, the not-for-profit site lets drivers send their footage directly to the relevant police force.
The NDSP covers a range of road incidents including dangerous driving, using a mobile phone, driving without due care and attention, careless driving, overtaking on solid white lines, not in proper control, traffic light contravention or any other road traffic offence.
Nextbase says this new site will reduce the time and resource police forces spend processing footage, from an average of 14 hours to just a few minutes
There are an estimated 2.6 million dashcams fitted to cars in the UK, with drivers looking to protect themselves in the event of an incident.
>> Driver gets suspended prison sentence after dangerous driving caught on dashcam
All 39 police forces in England currently have different methods of accepting video footage which vary from via social media to burning the footage onto DVD. Nextbase says confused variety of methods can result in clips being ignored and unprocessed. The NDSP site can accept all formats from different dash cam makes and models. 
Currently 19 police forces can accept dashcam footage directly with the remainder expected to follow soon.
"Public cuts have led to road police numbers plummeting in recent years by nearly 50 percent, while casualties have increased among all road users," said Cycling UK's Head of Campaigns and Advocacy, Duncan Dollimore.
"Given that reduction in resources, it's crucial that efficient and standardised online reporting systems are introduced to facilitate the submission of dash, bike and helmet-cam footage of irresponsible road use. Our police cannot be everywhere at once, but with Nextbase's Portal we have the next best thing – a one-stop shop for the collation of evidence our forces can rely upon."
Heather Yates, from Halfords, which sells the largest range of in-car cameras in the UK, said, "This is a really positive step towards improving road safety and the NDSP will encourage safer driving. We've seen a surge in sales as drivers reach for in-car technology to capture instances of careless and dangerous driving. Not only do they help guard against dangerous drivers and 'crash for cash' scams, they can even help protect your no claims bonus. We hope that having one will soon become as standard as wearing a seat belt."
Comments
Author

David Ross
Latest