Motorway roadwork speed limits could increase to 60mph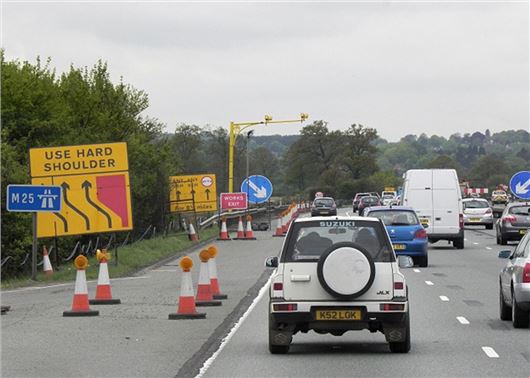 Published 16 July 2018
Highways England has announced a series of trials for variable speed limits at motorway roadworks. If successful, the scheme would allow drivers to travel at higher speeds when workers are offsite, such as weekends and evenings.
This is not the first time the Government agency has toyed with roadwork speed limits; in 2017 it tested 60mph at a number of locations across the UK to see if it would reduce congestion and improve traffic flow. However, under new plans, it wants to see if varying speed limits could safely be operated within roadworks, without increasing the risks to either drivers or road workers.
Locations for the trials are yet to be agreed, but once in place they will see the speed limit increased to 60mph when the roads are quiet - such as weekends - and then brought back down to 50mph during the week when the workers return. 
Highways England is also exploring if different speed limits could operate within the same set of roadworks. This could mean people travel on one carriageway at 50mph, as they are nearer the workforce, while drivers on the opposite side of the carriageway would get a 60mph limit as the road workers are further away.
"People understand roadworks are necessary but are also frustrated by them. At the same time we have to ensure as they drive through them that they, and our road workers, are safe," said Jim O'Sullivan, Chief Executive of Highways England.
"So we are always thinking of new ways to improve journeys at the same time as keeping everyone as safe as we can. That is why over the next 12 months we will test changes to the design and operation of roadworks."
If given the go-ahead, the changes would be limited to motorways in England, with road transport in Scotland and Wales devolved to separate agencies.
Comments
Author

Dan Powell
Latest