Learner drivers allowed on the motorway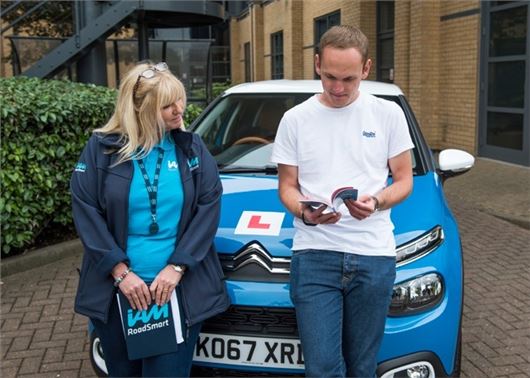 Published 04 June 2018
Learner drivers can legally drive on the motorway from today (4 June) as part of a shake-up intended to help motorists gain experience before they're handed a licence.
Only learners driving a vehicle fitted with dual-controls and taught by an approved driving instructor may use the motorway. All motorway driving lessons are voluntary and it's up to the instructor to decide whether a learner is experienced enough to cope with motorway speeds.
Until now, learner drivers have been banned from driving on motorways - only gaining experience of driving at high speeds on dual carriageways. They've only been able to drive on motorways once they've passed their test, something campaigners have long deemed illogical.
"I don't know why it's taken so long, but I'm really glad that it's coming in because I think the more experience and help that we can give people before they go out on the motorway the better," said IAM Roadsmart's head of driver behaviour, Rebecca Ashton.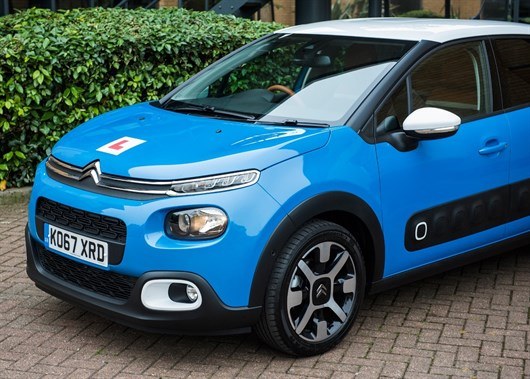 "The fact that you can go for a motorway lesson with your instructor to get that confidence can only be a positive for road safety."
The training will focus on forward planning and observation, safe lane changing, reacting to road signs and understanding motorway gantry signs and marker posts. It will also teach drivers about smart motorways, and what to do during a breakdown.
Although learner drivers can now legally drive on the motorway during their lessons, there are no plans to introduce the motorway as part of the UK driving test. That's despite 61 per cent of drivers thinking it would be a good idea, according to a recent survey by Citroen and IAM Roadsmart.
Ashton added: "It's not part of the driving test and it can't be part of the driving test because, at the moment, the driving test has to be roughly the same for everybody who takes it. If you live in an area where you can't get to a motorway, then it's not going to be fair."
We test the new motorway driving lessons
It's nearly 10 years since I took my driving test, yet I still remember the first time I used a 'proper' motorway vividly. I grew up in Shropshire, miles away from the nearest motorway (and even that only had two lanes). The fact that I could learn to drive on quiet, rural roads and then drive on a fast three- or four-lane motorway without any supervision (other than my 17-year-old mates egging me on) strikes me as bonkers.
Fortunately, since then, I've gained quite a bit of experience of driving on motorways. But before I've even joined the A1(M), Rebecca, my instructor for the day, is teaching me new things. As we drive over a bridge before joining the motorway, she points out that traffic is flowing fast so I'll have to gain speed rapidly on the slip road.
Once I've joined, I find a comfortable cruising speed following a van in the inside lane. "What distance should you give between other vehicles?" asks Rebecca. Although I don't know the distance off the top of my head, somewhere at the back of my mind I remember being taught the two-second rule.
"While the two-second rule is fine at lower speeds," Rebecca explains, "three-seconds is better above 50mph."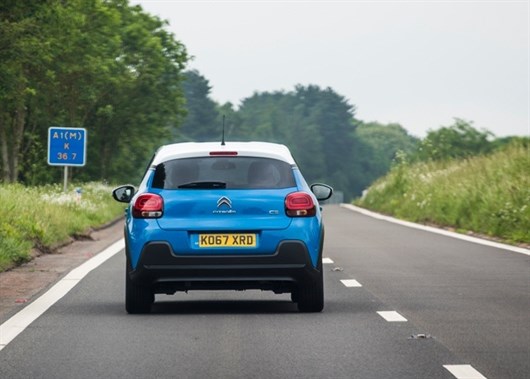 Before the drive, Rebecca asked if there were any parts of motorway driving I had concerns about. I admitted that, while I'm fairly confident, speed can be an issue. Like many drivers, I have a tendency to treat the 70mph national speed limit as a rough guide rather than a legal limit.
With an instructor next to me, I make a conscious effort not to exceed 70mph. And it feels slow. Most of the time I'm in the inside lane, with cars barrelling past me. But it gives Rebecca chance to point out things I wouldn't usually give much consideration… how do you know when a car's a safe distance away to change lanes, for example, and when is it OK to 'hog' the middle lane?
Like most drivers on the motorway, years of experience gets me by day-to-day, but how much of the theory can I remember? Until now, new drivers on the motorway are relying on information they've learnt by studying the Highway Code, but putting it into practice can be difficult - especially if, like me, your first drive on the motorway is in a car full of friends giving conflicting advice.
It seems crazy that learner drivers are only now being allowed on motorways. While the next logical move would be to make motorway training compulsory, that's logistically difficult in some parts of the country. With these new motorway lessons, we're at least heading in the right direction.
Comments
Author

Andrew Brady
Latest