Car buyers in Scotland can complete Click and Collect handovers inside a showroom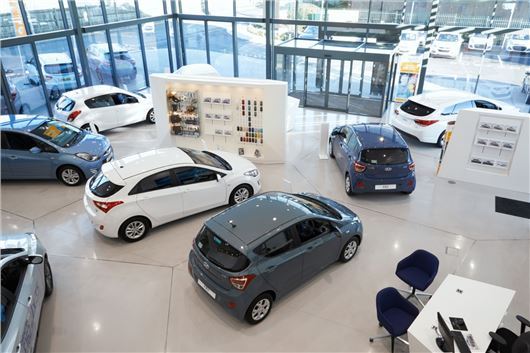 Published 24 February 2021
Car buyers in Scotland can complete their purchase with a Click and Collect handover inside a dealership's showroom, according to the National Franchised Dealers Association (NFDA).
The Scottish Government has confirmed that amendments to the current operation of click and collect for dealerships in Scotland mean that accessing the showroom to conclude the purchasing of the vehicle would be permissible using an appointment system.
A letter to the Chief Executive of the NFDA Sue Robinson - sent from the Scottish Minister for Business, Fair Work and Skills, Jamie Hepburn MSP - noted that an appointment system should be used to keep the number of buyers in the showroom as low as possible - ideally, one at a time - in addition to the caveat that face coverings should be worn and physical distancing maintained.
The Minister continues: "As much of the purchase as possible should be completed online or by phone to ensure as little time as possible is spent in the showroom. What is not permissible is for potential customers to come into the showroom to browse and to stay for any longer than is absolutely necessary to complete the purchase".
>>> Range Rover dominates list of most stolen and recovered cars of 2020
The letter also highlighted that the "stay at home" messaging, means that for the moment "people should only legitimately be leaving their homes for an essential reason which will ensure that they, their homes and occupants and their means of transportation can be maintained in a safe, secure way".
Additionally, in response to NFDA's initial indications, the Minister said the issue of "unaccompanied test drives to be allowed as part of the purchasing process has merit" and officials will be asked to "give this proposition serious consideration".
In spite of the restrictions, dealers are continuing to offer incentives on new cars. One such firm is John Clark - the family run dealer group in Scotland - which has two years warranty, two years roadside assistance and two years MoT cover on all used Volkswagens.

With Covid-19 case numbers showing signs of decline, Prime Minister Boris Johnson has outlined a roadmap for the UK to exit lockdown restrictions - starting with the reopening of schools on 8 March. On April 12,  non-essential retail - including car dealers - are permitted to reopen their doors to the public.
From 21 June at the earliest, all remaining restrictions on social contact could be lifted. The Prime Minister said five-week breaks between the lifting of each set of restrictions will allow ministers to assess the impact of each stage.
Comments
Author

Georgia Petrie
Latest