Coronavirus: MoT extension not expected despite lockdown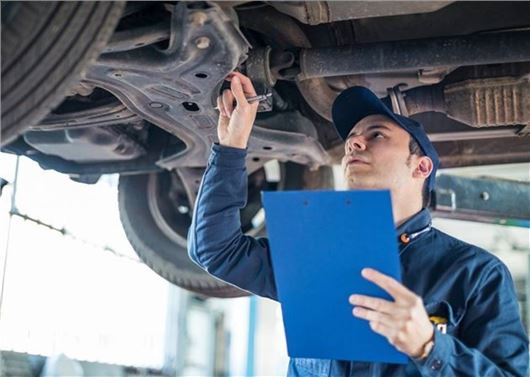 Published 05 January 2021
During the first UK lockdown, the Government automatically extended MoTs for six months to avoid nonessential driving and close contact between people at garages. However, it's unlikely that another extension will come into effect for the new lockdown in England.
The Government rules say that MoT stations (and garages that primarily carry out repairs) can stay open as essential businesses during the lockdown. Therefore, if your car is due for an MoT or service, you may be allowed to take it into a local garage.
Similarly, garages remain open in Wales and Scotland, although only for essential repairs and MoTs. Non-essential repairs should be left until the lockdown is eased or ends entirely.
>>> Prime Minister calls new lockdown "the last phase of the struggle"
As with previous lockdowns, motorists should not go for a drive just to get out of the house.
Other businesses that can stay open include petrol stations, automatic (but not manual) car washes, bicycle shops, and taxi and vehicle hire businesses.
The Government has told people to stay at home, with the only exceptions being: to work if it's impossible to work from home, to shop for essentials, to exercise, to provide care and for a medical appointment. The police will have powers to issue fines or dispersal orders if people are caught flouting the rules.
The new rules expected to stay in place until mid-February at the earliest. Where travel is necessary, people have been told to stay local.
Mandatory MoT testing for all cars, vans and motorcycles in England, Scotland and Wales was  reintroduced on 1 August 2020. The move marked the end of the six month MoT extension, which was introduced on 30 March 2020 to encourage drivers to stay at home and halt the spread of Covid-19.
Comments
Author

Georgia Petrie
Latest