MoT extension to end on 1 August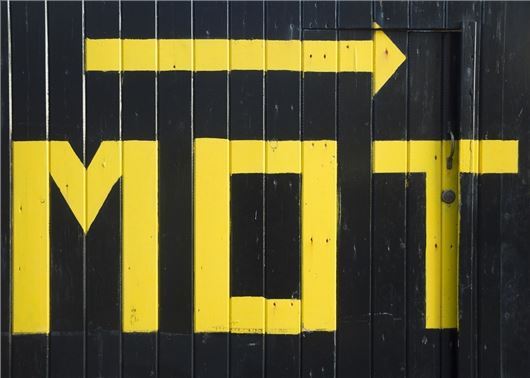 Published 29 June 2020
Mandatory MoT testing for all cars, vans and motorcycles in England, Scotland and Wales is being reintroduced on 1 August, the Government has confirmed. 
The announcement marks the end of the six month MoT extension, which was introduced on 30 March to encourage drivers to stay at home and halt the spread of the Covid-19 coronavirus.
Drivers with an MoT due before 1 August will continue to receive a six-month exemption from testing, but their vehicle must be properly maintained and kept in a roadworthy condition. Failure to do so will leave drivers liable to a maximum fine of £2500, a driving ban or three penalty points for driving a vehicle in a dangerous condition.
My MoT is due before 1 August, what do I need to do?
Nothing, the MoT will automatically be renewed for six months. This means that if your car or van's MoT expires on 31 July, it doesn't legally have to be MoT tested until January 2021.
My MoT has already been extended by six months, do I need to get it MoT'd now?
No, the extension is still valid. If your vehicle's MoT has been extended then you should have the car MoT'd before the new expiry date. 
My MoT is due on or after 1 August, what should I do?
If your MoT is due on or after the 1 August you will need to have the vehicle tested as normal. If you do not plan to use the vehicle then you should put it on SORN (Statutory Off Road Notification) and park it away from the public road.
>>> More than 2m drivers have chosen not to take advantage of the MoT extension
When will MoT test centres reopen?
The DVSA (Driver Vehicle Standards Agency) says over 90 per cent of MoT test stations are open in England, Scotland and Wales. Testing capacity has already reached 70 per cent of normal levels and is steadily increasing.
While exemptions are still available for vehicle owners with an MoT due date before 1 August, it is vital that drivers still take their vehicle to be checked if they notice something is wrong in the same way that they usually would.
I'm self-isolating but need an MoT, what should I do?
If you are vulnerable or self-isolating, you should contact your local garage as many are offering pick-up and drop-off services for MoTs. If you think you have Covid-19, or have come into contact with someone with symptoms, you should self isolate according to Government guidelines.
If you are unable to get your vehicle MoT'd then you should declare it SORN and take it off the public road. 
>>> Halfords launches car collection and delivery service for MoTs and servicing
My road tax and insurance has expired, can I still get an MoT?
You must have valid insurance to use your car on the public road. Once insured, you can drive the vehicle to a pre-booked MoT appointment without valid road tax. When the vehicle has passed its MoT, you can tax it online or over the phone before driving it home again.
Comments
Author

Georgia Petrie
Latest