Lockdown speeders: Driver clocked at 151mph during lockdown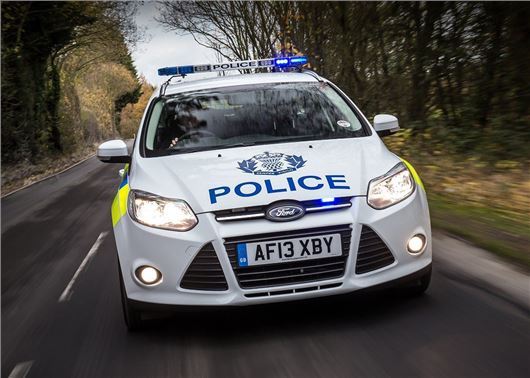 Published 02 June 2020
A total of twenty police forces in the UK caught speeding drivers in excess of 100mph during the coronavirus lockdown, according to data analysed by the RAC as part of a freedom of information (FOI) request - with the worst offender clocked at 151mph on the M62.
During the first three weeks of the COVID-19 lockdown a driver was caught doing 81mph over the speed limit on the M62 motorway in West Yorkshire. This was 11mph faster than the next fastest recorded driver - which was 140mph on the A14 in Suffolk.
Five forces – Northamptonshire, Gwent, Staffordshire, Kent and Humberside –  caught motorists driving at speeds in excess of 130mph on the motorway. Three others – Police Scotland, The Met and Lancashire – recorded drivers at speeds over 120mph.
>>> Coronavirus: Used car prices are falling, experts warn
A particularly dangerous incident was a driver captured doing 108mph in a 40mph limit on the M1. The only other force whose highest speed was in a 40mph limit was Bedfordshire – here the driver was clocked at 104mph on Airport Way in Luton.
The news follows a report of an accident - reported by Hants Road Policing - which required the use of five fire appliances, three ambulances and four police cars to attend the scene. The vehicle crashed into a tree on an unlit country road after three people, all from different households, went for a drive 30 miles from home. 
In the first three weeks of the coronavirus lockdown - 23 March to 13 April - produced 17,363 speeding offences in 30mph limits.
National Police Chiefs' Council lead for roads policing, Chief Constable Anthony Bangham, said: "Our NHS colleagues are already under extreme pressure – it is important, more than ever, that drivers do not add to this."
Check out the FOI results for your area below: 
| | | | | | | | | |
| --- | --- | --- | --- | --- | --- | --- | --- | --- |
| Police Force |   | Highest recorded speed detected |   | Limit of road where recorded |   | Mph over speed limit |   | Stretch of road |
| West Yorkshire Police |   | 151 |   | 70 |   | 81 |   | M62 |
| Suffolk Constabulary |   | 140 |   | 70 |   | 70 |   | A14 |
| Northamptonshire Police |   | 138 |   | 70 |   | 68 |   | M1 J17-J16 |
| Gwent Police |   | 136 |   | 70 |   | 66 |   | M4 J23a-J24 |
| Staffordshire Police |   | 135 |   | 70 |   | 65 |   | Not provided |
| Kent Police |   | 132 |   | 70 |   | 62 |   | M20 |
| Humberside Police |   | 130 |   | 70 |   | 60 |   | M60 J35 |
| Police Scotland |   | 128 |   | 70 |   | 58 |   | A77 Southbound btwn Monkton & Sandyford |
| Metropolitan Police |   | 125 |   | 70 |   | 55 |   | M1 Gateway |
| Lancashire Constabulary |   | 120 |   | 70 |   | 50 |   | M6 J35-J33 & M65 |
| Merseyside Police |   | 115 |   | 70 |   | 45 |   | M6 Southbound J24-23 |
| North Wales Police |   | 111 |   | 70 |   | 41 |   | A55 |
| Norfolk Constabulary |   | 110 |   | 70 |   | 40 |   | A11 |
| Derbyshire Constabulary |   | 108 |   | 40 |   | 68 |   | M1 (N) |
| West Midlands Police |   | 108 |   | 70 |   | 38 |   | M5 J3-J4 |
| South Wales Police |   | 108 |   | 50 |   | 58 |   | M4 - Port Talbot |
| Gloucestershire Constabulary |   | 106 |   | 70 |   | 36 |   | M5 |
| Bedfordshire Constabulary |   | 104 |   | 40 |   | 64 |   | Airport Way Luton |
| Devon & Cornwall Police |   | 101 |   | 70 |   | 31 |   | A38 Haldon Hill |
| Hampshire Constabulary |   | 101 |   | 70 |   | 31 |   | A331 |
| Cheshire Constabulary |   | 95 |   | 70 |   | 25 |   | M56 & M6 - 5 vehicles |
| West Mercia Police |   | 92 |   | 60 |   | 32 |   | M5 J5-J6 |
| Cumbria Constabulary |   | 89 |   | 60 |   | 29 |   | A590 |
| South Yorkshire Police |   | 88 |   | 60 |   | 28 |   | A616 (T) East past A629 Exit Barnsley |
| Dyfed-Powys Police |   | 88 |   | 60 |   | 28 |   | A483 - Belan |
| Cleveland Police |   | 86 |   | 70 |   | 16 |   | A19 |
| Northumbria Police |   | 86 |   | 70 |   | 16 |   | A1 Felton by Pass |
| Dorset Police |   | 73 |   | 50 |   | 23 |   | A31 St Leonards |
| Leicestershire Police |   | 58 |   | 50 |   | 8 |   | A47 Uppingham Road, Billesdon |
| Durham Constabulary |   | 44 |   | 30 |   | 14 |   | Watling Street, Consett |
Comments
Author

Georgia Petrie
Latest