Disabled Motoring charity says retailers are forgetting needs of disabled patrons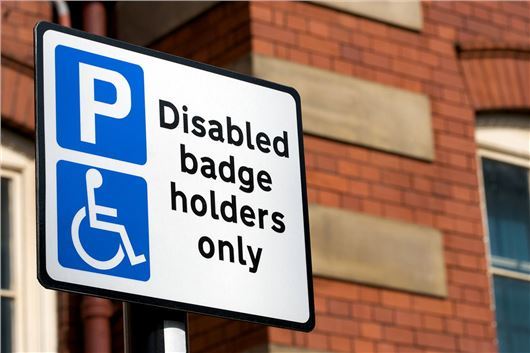 Published 19 June 2020
As the UK's shops and retail outlets begin to open, Disabled Motoring UK (DMUK) says it's being contacted increasingly by its members who feel they aren't getting the support they need from retailers implementing social distancing measures.
DMUK says it supports the Government's guidelines to keep people safe and prevent the spread of coronavirus, but it has received complaints that disabled parking bays - which are nearest to the entrance - are sometimes cordoned off for queues.
>>> Halfords launches car collection and delivery service for MoTs and servicing
The charity has asked retailers to think carefully about the position of queuing systems and the removal of disabled parking bays. Alternatively, it would like to see the suspended bays resisted to an appropriate place in the car park for Blue Badge holders.
Other requests that DMUK asks retailers to consider to help disabled people maintain their independence during lockdown include Blue Badge holders being exempt from queuing at retail outlets and disabled people getting the assistance they require when shopping. The latter includes help reaching items on shelves and carrying them to the til or to their vehicle.
The 2010 Equality Act requires that retailers and local authorities ensure disabled people receive access to the same services, as far as is possible, as someone who's not disabled. Under the Act, it's a duty to make reasonable adjustments.
DMUK Communications and Campaigns Director, Heidi Turner, said: "Not all disabled people are considered 'clinically vulnerable' and will be desperate to get back to their ordinary life.
"However, they may be prevented from doing so if the correct reasonable adjustments are not put in place to help them do so."
Comments
Author

Georgia Petrie
Latest