Coronavirus: 'Click and collect' car sales grow as buyers adapt to life with COVID-19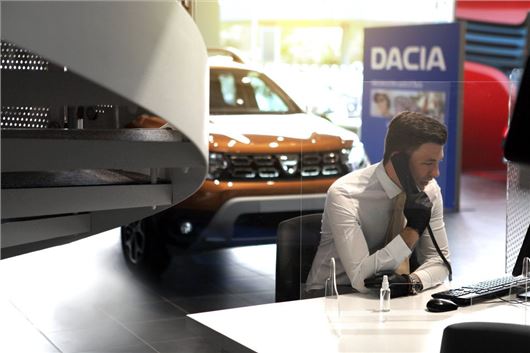 Published 04 June 2020
The coronavirus COVID-19 lockdown has encouraged thousands of car buyers to shop online.
New figures from the Society of Motor Manufacturers and Traders (SMMT) show 12,900 new cars were registered in May, with online 'click and collect' orders accounting for the majority of sales. 
>>> How to buy a car after the COVID-19 lockdown
The figure is thought to be a new high for remote car sales in the UK for a single calendar month. 'Click and collect' is a contactless service that allows car buyers to order online and collect their purchase from outside the showroom premises, without any direct contact with the dealer staff.
In most cases, the keys and documents are delivered to the customer beforehand or left at a pre-designated collection point.
Showrooms were given the green light to start contactless sales on 13 May, ahead of the planned easing of lockdown restrictions in England on 1 June. The number of online sales are expected to grow in the coming months, with dealers telling HonestJohn.co.uk they are limiting the number of customers allowed in their showrooms and operating appointment-only visits.
On 22 May, Renault and Dacia were the latest in a long line of carmakers to launch a 'click and collect' service. This means customers can have virtual video tours of cars, order online and collect the vehicle or have it delivered to their door.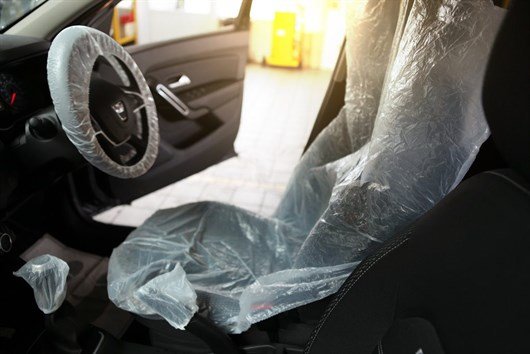 Online sales aside, May was a tough month for the UK car industry with registration figures down 89 per cent compared to the same month in 2019, with 163,477 fewer new sales.
Industry commentators claim the boost in online sales in May is a sign that there's a lot of pent up demand for new cars.
James Fairclough, chief executive of AA Cars, said: "There are encouraging signs for the industry that latent demand has been building during the lockdown period and boosted by people who usually commute by public transport, now considering the purchase of a car."
Mike Hawes, SMMT chief executive, believes it is "far too early" to predict how demand for new cars will develop over the second half of 2020, but said there is evidence that customers are "keen to trade up" into the latest new cars. The SMMT says June will be a strong month, as buyers return.
However, while car dealers are preparing for a rebound in car sales, research from HonestJohn.co.uk has found long delays for new factory order cars. This means car buyers will be forced to choose an existing 'stock' vehicle or wait up to six months for a car to be built to their exact requirements.
Comments
Author

Dan Powell
Latest