Coronavirus: Government relaxes COVID-19 driving rules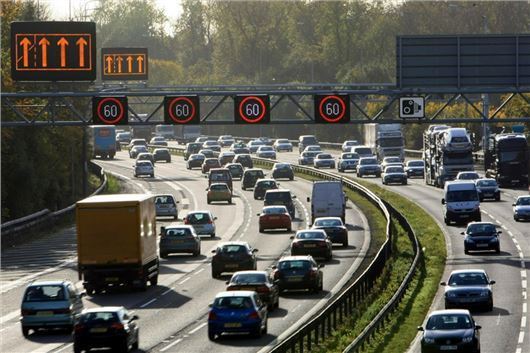 Published 11 May 2020
Millions of drivers have been given the green light to use their cars again after the Government began easing coronavirus lockdown rules in England.
From 13 May, drivers will be allowed to use their cars to visit outdoor public spaces without any limitation on distance. However, while the new rules will allow millions of cars on to England's roads, drivers have been urged to plan their trips carefully to ensure public spaces, like national parks, are open and prepared for visitors.
>>> How to get your car back on the road post-lockdown
The guidance has been published as part of the Government's new Staying Alert and Safe rules. The guidance applies to people in England only, with separate rules and legislation in place for Wales, Scotland and Northern Ireland.
Car owners have also been given the green light to use their cars for commuting in England, with Prime Minister Boris Johnson urging the public to return to work (if they are unable to work from home) and avoid public transport.
From 13 May, the Government will also allow garden centres and some outdoor sports facilities in England – such as tennis courts, golf courses and bowling greens – to open, but people should use these alone or with members of their household while keeping two metres apart at all times.
What do the new COVID-19 rules mean for me? 
If you are fit, healthy and under the age of 70 you will be allowed to drive to work or use your car to visit open public spaces from 13 May. The rules affect drivers in England only, with Scotland, Wales and Northern Ireland continuing their respective 'stay at home' lockdowns.  
Can I share my car with someone else? 
Only if they live in your household. You should not share your car with anyone who lives outside your home.
Can I take my car out for a day trip?
Yes, from 13 May drivers in England are permitted to use their cars for day trips to public spaces. However, it's prohibited to stay or visit another home for a holiday or any other purposes.
Has the Government eased social distancing advice? 
No, the advice is to keep two metres apart from anyone who is not part of your household. The Government also told the public to wear face masks when in enclosed spaces that do not allow the permitted distancing of two metres, such as shops or supermarkets. 
What do the new rules mean for the over-70s? 
If you are over 70 or classed as clinically vulnerable to COVID-19 then you are advised to stay at home as much as possible and only go out for essential journeys to buy food or medicine. Likewise, people with serious underlying health conditions who are clinically extremely vulnerable are advised to stay at home and rely on friends and family for basic essentials. 
How long will this guidance be in place for?
The Government has said the measures set out will be kept under review and formally revisited on 31 May.
How will the police enforce these rules? 
If the police believe that you have broken the law then an officer may issue you with a fixed penalty notice of £100 (reduced to £50 if paid within 14 days), an increase of £40 from the previous £60 fixed penalty amount. If you have already received a fixed penalty notice, the levels of fine for further offences can increase to a maximum of £3200.
Comments
Author

Dan Powell
Latest