Coronavirus: Congestion Charge and ULEZ to restart with higher fees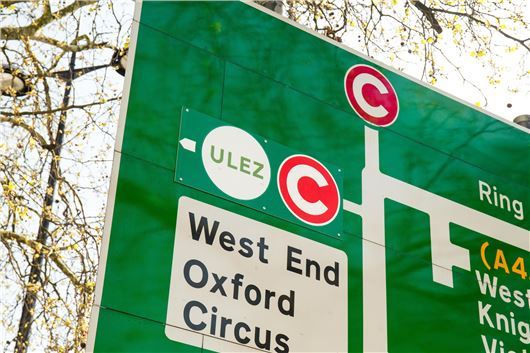 Published 15 May 2020
The Congestion Charge is increasing from £11.50 to £15 a day to help bail out London's transport system - which suffered a £4m revenue loss due to coronavirus. ULEZ will also be reintroduced to generate revenue, and now applies seven days a week, from Monday.
The Congestion Charge, which was suspended on 23 March as part of the UK-wide lockdown, will be reintroduced on Monday 18 May.
It will increase by 30 per cent - from £11.50 to  £15 - from 22 June and will be enforced seven days a week, rather than just on weekdays at present. Its operating hours will extend in the evening from 6pm to 10pm, too. The charge will continue to be levied from 7am.
A reimbursement scheme that was already in place for NHS staff will be extended to care home workers.
The Ultra Low Emission Zone (ULEZ) - which costs £12.50 per day - was suspended alongside the Congestion Charge. It will also be reintroduced on Monday. It applies 24/7 to drivers of older, more polluting petrol and diesel vehicles.
>>> Showrooms will not open before June, but may be able to offer click and collect services
Additional terms of the bailout mean the Mayor of London, Sadiq Khan, must also end his fares freeze, so tickets for buses and the Tube will rise above inflation from January 2020.
Free travel for 1.5 million London schoolchildren will be temporarily axed this summer and over-60s will no longer be able to travel for free at peak times. However, disabled passengers will not lose their free travel.
The Mayor said: "It was the only deal the Government put on the table and I had no choice but to accept it to keep the Tubes and buses running." 
The bailout means Londoners will have to pay more in return for the £1.6 billion in emergency funds for Transport for London (TfL) - which was down to its last two months of cash and was facing a £4 billion loss in revenues due to millions of passengers being unable to travel in recent weeks due to the pandemic.
Foreign Office minister James Cleverly said the Government had been forced to strip Khan of having sole decision-making powers over transport because he "displayed a complete lack of interest in the good governance of London."
Comments
Author

Georgia Petrie
Latest