Coronavirus: Lockdown speeders face hefty insurance premium increase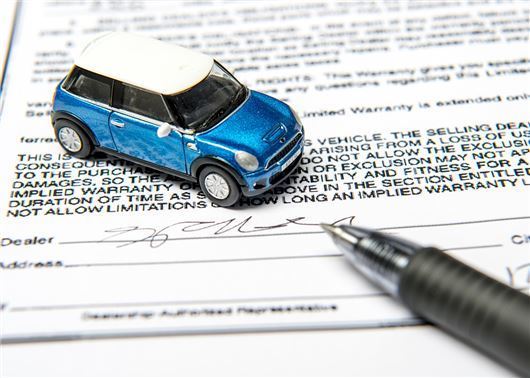 Published 28 April 2020
Speeding drivers have been warned that their insurance premiums could increase by a third if they are caught flouting limits during the coronavirus lockdown.
Road traffic numbers have fallen by two-thirds since the Government issued its advice to stay at home to combat the spread of the coronavirus, but some police forces have reported that some drivers are recklessly using quieter roads like a racetrack, with some driving at extreme speeds.
"Insurers take differing views on motoring convictions and price accordingly. Some insurers will swerve speeders altogether, while there are others that will provide cover, at a price," warned Lee Griffin CEO and one of the founders of GoCompare.
"The kind of reckless speeding many police forces are currently reporting could carry a very hefty price for motorists."
Motorists convicted of speeding will typically pay more for their insurance because insurers deem them to be a higher risk. The size of the increase will depend on the driver's individual circumstances (age, experience, vehicle, etc.) and the severity of the offence.
Speeding offences are divided into three main categories (Bands A to C) based on seriousness, with penalties of increasing severity to reflect the seriousness of the offence. Penalties depend on several factors including by how much the speed limit was exceeded by and the type of road.
Most prosecuted speeding offences fall into the lowest category, these generally lead to a speeding ticket (Fixed Penalty Notice). Provided the driver accepts responsibility, they will be fined a minimum of £100 and receive three points on their licence, unless they have been given the option of attending a speed awareness course instead of prosecution.
In addition to larger fines, drivers committing a Category B speeding violation face between four and six penalty points. Category C offences result in six penalty points or a driving ban. Penalty points remain on driving licences for four years from the date of the offence.
For example, a 30-year-old female, driving an Audi A3, living in London would pay £1084 for cover if they had no driving convictions. The cost would increase by 34 per cent to £1450 if they were convicted of speeding with three points on their licence.
A 50-year-old male in Norwich driving a BMW 535 DGT M Sport, convicted of speeding on the motorway (six points), could see their premium rise 35 per cent from £712 to £961. However, if it was deemed to be dangerous driving, his existing insurer could charge far more, and many other insurers might decline to offer a price.
When applying for insurance, drivers are required to disclose any motoring offences they have been convicted of, including speeding. Drivers who have opted to attend a speed awareness course will not have their speeding recorded as a conviction but may still be required to disclose their attendance to their insurer if asked to do so. Drivers failing to tell their insurer about any speeding convictions they hold risk invalidating their cover and being charged with insurance fraud. 
Comments
Author

Georgia Petrie
Latest