Coronavirus: Gangs steal cars to fill gap in parts supply chain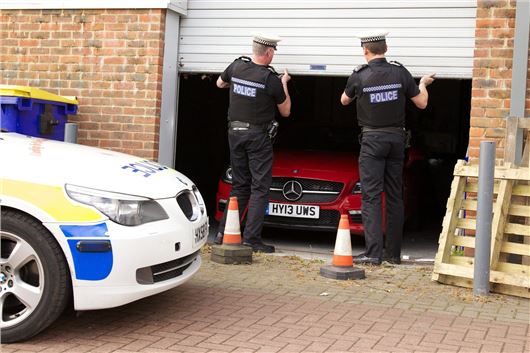 Published 03 April 2020
Drivers are being urged to secure their cars to prevent them being stolen by opportunistic criminals during the COVID-19 pandemic.
The closure of car factories and dealers is encouraging a thriving black market for second-hand car parts via websites like Gumtree, eBay and Facebook Marketplace.
Gangs are targeting vehicles which can be easily broken for parts by dedicated 'chop shops', says vehicle tracking firm, Tracker.
Professional car thieves will usually steal a car and abandon it for several days to check it's not being tracked, before taking it to a garage where its identity is changed and high-value parts are stripped for resale.
With the general public being urged to stay indoors and not use their cars apart from weekly shopping trips, some drivers may not notice their car's gone missing for several days.
Modern premium vehicles are most frequently stolen for their parts, but no car is immune, says Tracker. The company recently recovered a Volkswagen Polo valued at less than £600.
"With movement so restricted, most of us are using our cars far less frequently, so it is easy to get out of the habit of checking doors are locked and keys are secured after those rare essential journeys," said Tracker's head of police liaison, Clive Wain.
"92 per cent of the vehicles we recovered last year were stolen without the thief having possession of the vehicle's keys. As such, we advise owners of all vehicles to take extra care to fully secure their vehicle and keep remote locking keys as far away from the car as possible, and in a closed tin so that they are protected against relay-attacks."
Comments
Author

Andrew Brady
Latest