Coronavirus: Fuel prices drop to lowest point in 12 years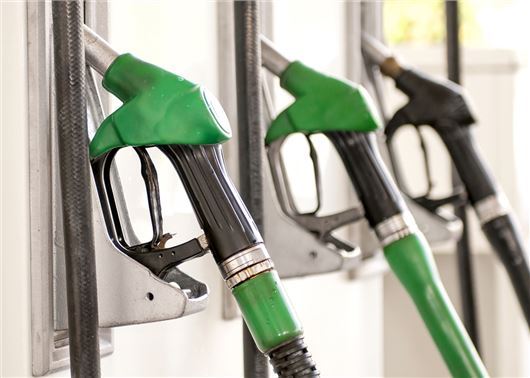 Published 03 April 2020
The over-supply of oil and drop in demand due to coronavirus has sent the oil price plummeting, leading UK retailers to make historic price cuts, with further reductions still expected. 
Amid exceptional circumstances, UK petrol prices fell by their largest margin since 2008 in March, triggered by a complete collapse in the world oil price, according to the RAC.
Although these prices might be tempting, the Government has advised that only essential travel should be undertaken. The emergency services has emphasised this message in a bid not to stretch ambulances and police services further with accidents and breakdowns amidst the outbreak. 
>>> Coronavirus: How to get help with your car finance payments
While the price of a barrel of crude oil began the month above $50, by the end of last month it had plummeted by 66 per cent to under $18, its lowest level in 18 years. This was due to a combination of plunging demand in the wake of the coronavirus outbreak and a huge glut in oil, the latter as a result of major oil-producing nations being unable to agree a deal on how to cut supply.
The impact on wholesale, and therefore retail forecourt prices was stark. More than 9p-per-litre came off the average price of unleaded in the month, with prices falling from 122.72p-per-litre to 113.54p, while the price of diesel was down by nearly 8p, from 125.7p-per-litre to 117.8p.
These are the largest single month price reductions since October 2008 and mean the price of filling up a 55-litre family car - like a Ford Focus - with petrol fell by over £5 during March, and by £4.35 for an equivalent diesel car.
>>> Coronavirus: Gangs steal cars to fill gap in parts supply chain
We've also had a number of reports from readers that there's large differences between retailer fuel prices within the same town. RAC spokesperson, Rod Dennis, tols us: "Where there's less competition, you tend to see more price variations."
"Smaller retailers are going to really struggle to cut their prices right now as they will have seen their sales drop dramatically. Clearly no-one wants to see these vital service providers going out of business."
Unlike some months where steady price reductions or increases take place depending on the price of oil, it was the supermarkets announcing unprecedented single price cuts on 23 March that contributed to the overall monthly price drops.
Morrisons was the first supermarket to announce a 12p cut in petrol and an 8p cut in diesel prices, with prices at the supermarket down to around 104p for petrol and just under 111p for diesel by the end of the month. Asda however retained its position as the supermarket selling the cheapest fuel, with petrol down a whopping 14p in the month to just 102.7p by the end, with diesel down to 108.7p.
There still remains the possibility of further price cuts in April as well. Based on the reductions in the wholesale price of both unleaded and diesel – down 16p and 10.5p respectively last month – there is still scope for forecourts to come down even further, to 98p per litre for petrol and 108p, if retailers pass on the savings they are making to drivers.
Comments
Author

Georgia Petrie
Latest