Coronavirus: Car makers reopen factories following Covid-19 pandemic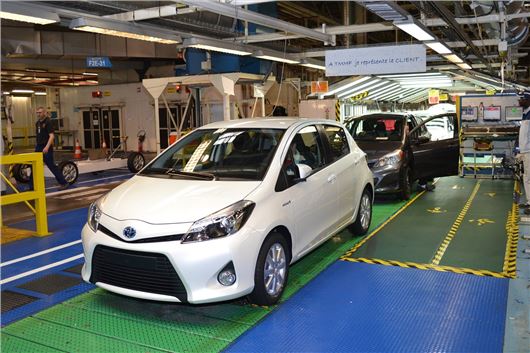 Published 17 April 2020
Some of the world's biggest car manufacturers are looking to reopen factories in Europe following an unprecedented shutdown during the coronavirus pandemic.
Volkswagen has announced plans to restart production at its Zwickau plant in Germany and Bratislava factory in Slovakia from the start of next week. Other plants in Germany, Portugal, Spain, Russia and the USA will restart production the following week (from 27 April).
Many of these countries are ahead of the UK in terms of the coronavirus pandemic, with Germany easing lockdown measures as it declares Covid-19 'under control'.
A number of Volkswagen's plants have already reopened in China, where the brand says there have been no coronavirus cases reported among employees. It says it'll be using experience in China, introducing extra safety measures in European factories.
Toyota is also set to continue production at plants in France and Poland from next Wednesday (22 April), although at a reduced rate - using a single shift rather than a three-shift strategy.
The Japanese manufacturer says it will be issuing staff with a detailed brief on new sanitary guidelines as well as individual masks and antibacterial gel. Doors will be left open where possible while meetings will be held in small groups, respecting social distancing measures.
Staff will also be told to bring their own food to work as the canteen will be closed to prevent large gatherings.
Hyundai has already resumed production at its Czech plant, while Volvo is opening its Torslanda plant in Sweden on Monday (20 April).
It's not known when UK car factories will reopen, with the UK government announcing lockdown restrictions will last for 'at least' another three weeks.
Car manufacturer Vauxhall is looking at reopening its Ellesmere Port plant in the coming weeks. Although a date hasn't been set, the Peugeot-Citroen brand will encourage workers to clean workstations every hour, wear face masks and remain two metres apart at all times.
Other UK car factories are to remain closed for the foreseeable, although Jaguar Land Rover has previously said it would seek to resume production next week. 
Comments
Author

Andrew Brady
Latest