Coronavirus: Can I get a refund on my car insurance?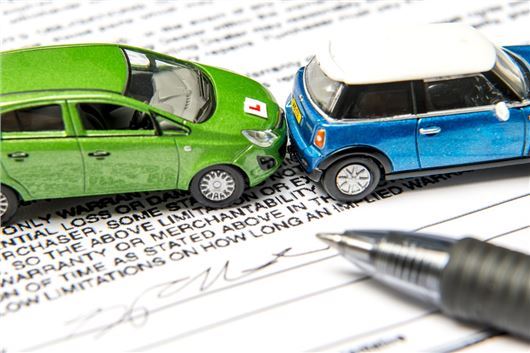 Published 23 April 2020
Admiral has announced that a £25 refund will be automatically given to all customers for each car and van covered with its vehicle insurance, which is a total of 4.4 million vehicles.
The news comes after insurers were accused of profiteering by customers that are staying at home and driving less during the UK wide Covid-19 lockdown, but haven't seen reduced premiums to reflect the change in driving habits.
Customers don't have to take any action to receive the refund, it will automatically be credited to them by the end of May.
Below, we've rounded up what the UK's biggest insurers told us they were doing in response to coronavirus and the countrywide lockdown.
Can I get a refund during lockdown? 
1
Can I get a refund from my insurer?
The answers varied between insurers. Here's a roundup of what they said:
Direct Line told us that if a driver believes that their mileage will be a lot lower than originally estimated at the start of their annual policy, they can get in contact. "As long as you're reducing mileage by at least 1000 miles per year and customers are not already on a particularly low estimated annual mileage, a refund will generally be available."
AXA says is has flexible cancellation policies and support for financially vulnerable policyholders who may be struggling to pay their bills. "AXA also underwrites By Miles, the UK's first pay-by-mile car insurance provider. Through By Miles, thousands of drivers have been given the flexibility to save while lockdown continues."
Aviva says customers who are driving significantly less can review their annual mileage and make changes to this if they feel it will be significantly reduced. Customers who pay monthly may have their outstanding premium reduced, while annual customers may receive a refund. 
NFU Mutual told us it's offering midterm adjustments. "For instance, a reduction in mileage or wanting to cancel their policy, we can offer either a midterm adjustment or a midterm cancellation which unlike many of our competitors, we offer free of charge. For midterm adjustments the changes come into effect immediately. The full premium difference will be refunded if the customer pays annually, or if the customer pays by monthly direct debit (which we offer with a 0% service charge) the monthly payments will be reduced."
"We [also] expect to provide £250m worth of premium discounts to customers who renew between July 2020 and June 2021, and our Mutual Bonus has already saved our loyal customers £820m in premiums during the past five years. This approach also avoids the extra costs involved in administering large numbers of refunds."

"Customers who are not currently using their vehicles and would like to formally take them off the road through a SORN (Statutory Off Road Notification) are able to cancel their NFU Mutual insurance with immediate effect. This is known as a midterm cancellation and unlike many of our competitors, we offer these free of charge. At the time of cancellation, a refund of premium for the remaining, unused term of the insurance will be issued to the customer."

Ageas says "We're continuously reviewing our customer proposition to ensure we can reasonable adapt to best meet their needs. In anticipation of customers travelling less, we can confirm that we have already reduced our pricing to reflect the current situation."
RSA says it's waiving all fees and charges for any coronavirus-related changes customers make to their car insurance. "We are giving customers the option to update their policies to reflect their current usage and potentially lower their premium, however it is too early to say how the lockdown may affect claims, and the impact this has on premiums overall."
2
Can I defer my insurance payments?
A few vehicle insurers mentioned deferred payments. Here's what they told us about what they're offering.
Direct Line told us that it may defer payments. "But we encourage customers to call us directly to speak with us about their financial difficulty and which option will be best suited."
"If a customer does defer their payments, we will not charge them any additional interest payment, the remainder of their instalment plan will just be spread across the rest of their monthly instalments. As the payment is only deferred, the customer's policy and cover remains the same." 
RSA said,"If customers are struggling financially due to COVID-19, we are giving them the option to defer their monthly premiums. This means customers would be able to defer their premiums one month at a time, for up to three months."
Aviva is providing up to three months of payment deferrals for those experiencing severe financial hardship as a result of coronavirus.
3
Am I still insurered to use my car during the lockdown?
Yes.
HonestJohn.co.uk's advice is not to cancel your insurance just because your car isn't being used right now. We would keep the insurance running otherwise you'll be liable for any potential theft or damage. If the car is off the public road (in a garage or on your driveway), you can put it on SORN and get a refund on the road tax VED.
If the car is on the road, you will need to keep it taxed and insured. You cannot SORN a car on a public road as it's technically an offence.
Many insurers are also working with customers to extend cover for key workers and those who are volunteering during the outbreak. In that regard, ensure that you've discussed the different ways you may be using your car (volunteering, less use, more use etc) at the current time. If not, your insurance could be voided.
Ask HJ
I risk going over my mileage allowance. Can that invalidate my car insurance?
If i go over my declared mileage, does that invalidate the insurance policy?
Yes, it can do if massively in excess. Alternatively, the insurer may charge an additional premium or may pay a claim based on proportionality, i.e. they may not pay out in full, but only a proportion of what they would have paid had they have known about the additional mileage.

More Questions
Ask HJ
Can insurance be voided if an accident happens while undertaking a non-essential journey?
My sister and brother-in-law, who are both in their eighties, are insistent on driving into the countryside on non-essential journeys. Would this nullify their car insurance if they had to claim?
It wouldn't nullify their insurance. But they are increasing the risk to other people, for example, if they break down or cause an accident and emergency services has to attend. Plus, the increased risk to more rural villages that they may be bringing by visiting and going for walks. The Government line is clear: stay at home.

More Questions
Comments
Author

Georgia Petrie
Latest