Coronavirus: Halfords and Kwik-Fit remain open during Covid-19 outbreak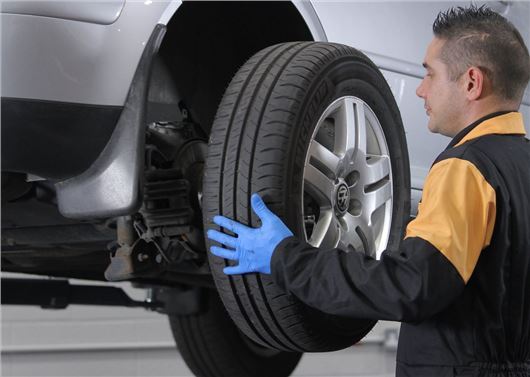 Published 25 March 2020
Halfords and Kwik-Fit autocentres and garages will remain open, following the Government's recently published list of essential retailers - which included garages and bicycle shops. Both companies say they have introduced new measures which will help prevent the spread of coronavirus.
To keep staff and customers safe, Halfords will be offering a 'Drive in, fit and repair' scheme for essential motoring and cycling services alongside a 'Drive in pick or collect point for products'.
Essentially, Halfords won't be inviting customers into stores, but providing services and collection from the front of store. Staff in the most vulnerable groups have been asked to stay at home, too.
As well as Halfords' free motoring check for NHS and emergency workers, it's offering NHS staff a free Bronze Bike Service to ensure their bikes are safe.
Graham Stapleton, CEO Halfords Group plc, said: "Halfords is uniquely positioned to keep the UK's cars and bikes on the road and safe to drive or ride, providing the vital support to emergency workers, fleet operations, key workers, our growing community of volunteers and the general population as they travel for essential supplies, medication, exercise and, where required, to attend vital places of work."
>>> Drivers get six-month MoT extension as Government battles spread of Covid-19
Kwik-Fit also confirmed that all its centres are currently open as normal, citing that garages are specifically listed by the Government as an exception to the instruction for retailers to close. It also says it will be giving priority to NHS workers and emergency vehicles.
The company says it has put social distancing measures and a number of other precautions in place with clear guidance for customers, as well as reducing the number of people within the centres as much as possible. 
In addition, it's advising any customer who is able to do so to use the mobile tyre fitting service to reduce direct contact between people.
Coronavirus: Advice on buying, running and owning a car during the outbreak
Comments
Author

Georgia Petrie
Latest