Coronavirus: Government to review MoT testing for cars during outbreak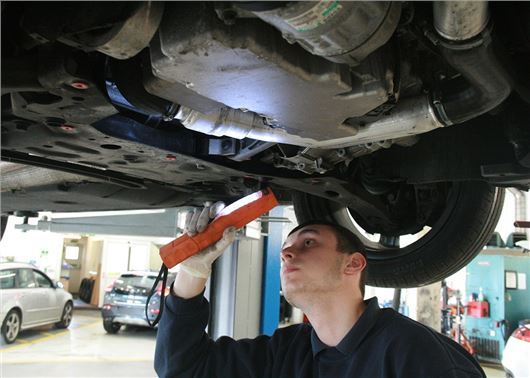 Published 21 March 2020
MoT testing for cars is to be extended by six months in the wake of the coronavirus crisis. The Government has already suspended the annual roadworthiness test for heavy goods vehicles, buses and trailers.
Now the Department for Transport could issue similar guidance for cars, motorcycles and light vans, with all MoTs being given an automatic extendion from 30 March. 
MOT VRM
The news of the review comes after the Driver and Vehicle Services Agency (DVSA) said it was suspending MoTs for all heavy goods vehicles (HGVs) and public service vehicles (PSVs) for up to three months from today, Saturday 21 March.
It means that all HGV and PSV vehicles with an existing MOT will be issued with a three-month certificate of temporary exemption (CTE) until further notice.
But a spokesman stressed: "Vehicles must be maintained, kept safe to drive and operate within the terms of operators' licence conditions."
Classic cars are already exempt from the annual test. Cars more than 40 years old that haven't been substantially altered do not have to inspected every 12 months.
That means more than half-a-million vehicles do not require a test certificate – although many historic vehicle enthusiasts do still submit their car for annual testing.
But drivers must make sure their historic vehicles are roadworthy or risk invalidating their insurance.
New vehicles only require an MoT test when they are three years old, but the Government has previously considered extending this to four years with annual MoT tests taking place every two years.
Coronavirus: Advice on buying, running and owning a car during the outbreak
Comments
Author

Keith Moody
Latest