Coronavirus: Free parking for all NHS and social care staff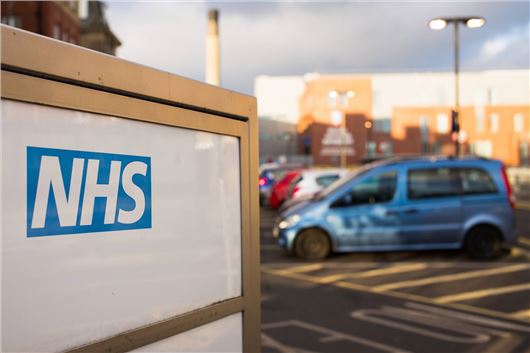 Published 26 March 2020
Health Secretary Matt Hancock is giving immediate financial backing for all NHS trusts to provide free car parking to NHS staff for the duration of the coronavirus outbreak (COVID-19).
It comes as the Local Government Secretary has agreed local councils will also offer free car parking to all NHS workers and social care staff during the coronavirus outbreak.
NHS Trusts are responsible for setting car parking charges locally, and the Health Secretary is urging all Trusts to immediately make use of Government funding to abolish parking charges for their staff during the Covid-19 pandemic.
NHS chief executive Sir Simon Stevens said, "Free parking will make a big difference for hundreds of thousands of frontline staff, but this is just the start, and we will be setting out further support offers over the coming days and weeks, to ensure the NHS looks after those who look after all of us."
Following the huge response from volunteers and retired NHS staff coming forwards to work on the frontline, some hospitals may also require additional car parking capacity.
>>> Critical workers exempt from three-month driving test suspension
Under new measures agreed by Local Government Secretary Rt Hon Robert Jenrick MP, all councils in England and the Local Government Association critical key workers will also be able to use council parking bays without time restriction or charge. The changes will apply to all on-street parking and open, council-run car parks including pay and display.
Councils will set up local arrangements so NHS and care workers and volunteers can provide suitable evidence that they can display in their windscreen to ensure they avoid parking tickets. Many councils have already suspended parking charges for key workers as part of the national effort to tackle coronavirus.
The National Car Parking Group confirmed earlier this week that it will also provide NHS staff free parking at all 150 of their car parks in England. Additionally, Ministers are urging all businesses and other organisations located near hospitals to work with their local NHS Trusts to consider allowing NHS staff use of their car parks.
JustPark is still urging the public and businesses located close to hospitals to list their car parking spaces for free. The app enables unused parking spaces to be listed for others to reserve and pay for in advance, but is allowing free parking for healthcare workers and patients.
Comments
Author

Georgia Petrie
Latest