Coronavirus: Fuel stations introduce new lockdown safety measures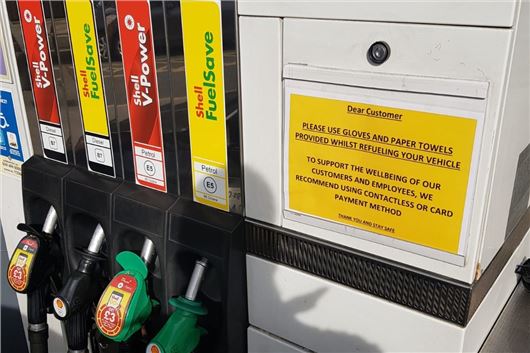 Published 24 March 2020
Fuel stations, amongst other essential retailers, will stay open under the UK lockdown - which was announced by Prime Minister Boris Johnson last night (Monday 23 March). But new measures have been introduced.
Supermarkets and other food shops, health shops, pharmacies including non-dispensing pharmacies, petrol stations, bicycle shops, home and hardware shops, laundrettes and dry cleaners, garages, car rentals, pet shops, corner shops, newsagents, post offices and banks are included in the 'notable exceptions' that will stay open according to Government advice.
Drivers are also being urged to wear gloves when using fuel pumps in order to slow down the Coronavirus (Covid-19) outbreak.
"Petrol pumps are no worse than other surfaces, although we do recommend people use gloves and wash their hands after using them," said a Public Health England spokesperson.
Those ordered to close include restaurants, cafes and bars - however, 'food delivery and takeaway can remain operational.' Although, some chains (like McDonalds) have opted to close despite the exceptions.
Auction houses, car showrooms and caravan sites are also closing - unless 'people live permanently in caravan parks or are staying in caravan parks as interim abodes where their primary residence is not available.'
The Petrol Retailers Association (PRA) told HonestJohn.co.uk that it was implementing multiple initiatives across various retailers in order to protect staff and customers. These include clear floor markers to ensure 2m spaces whilst queueing, encouraging the use of cards not cash, providing plenty of plastic gloves for refuelling and cleaning pump triggers and surrounding areas.
Chairman of the PRA, Brian Madderson, said: "Independent petrol filling stations are much more than just refuelling points. Post office facilities, cash points and car valeting are other facilities often available. More than 70 per cent across the UK now have great quality symbol convenience brands such as Spar, Budgens, Bestway, Nisa and Premier.
"Many are now offering 'home deliveries' for regular customers who are having to self-isolate under Government advice. It is vital that Government works with industry to ensure these independent PFS stay open for business as they provide such a wonderful service to local communities being located more conveniently than many supermarkets."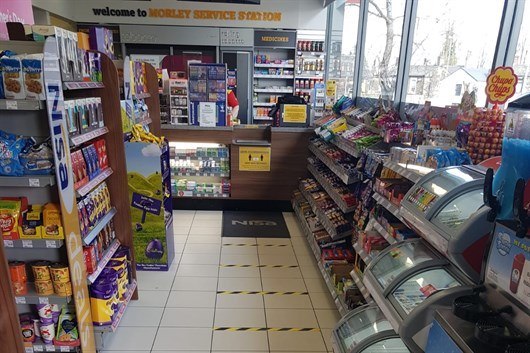 Comments
Author

Georgia Petrie
Latest