Coronavirus: Drivers get six-month MoT extension as Government battles spread of Covid-19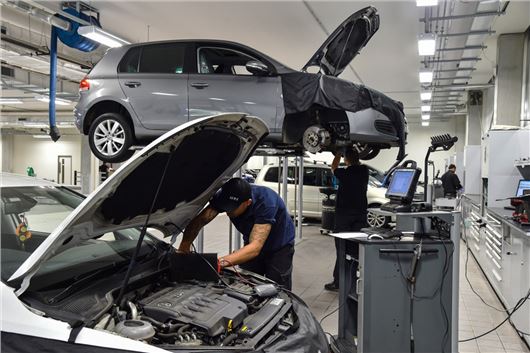 Published 25 March 2020
The Government has announced a six-month extension for all car and van MoTs in the UK until 1 August. 
Cars and vans that are due an MoT from 30 March will automatically get a six-month extension, which means people will not have to visit their local garage if they are experiencing symptoms of the coronavirus or living with someone who is vulnerable to the disease. The MoT extension will end on 1 August.
The move comes after car dealers called for a three-month moratorium on MoT testing in a bid to reduce social contact. The Government has already suspended the annual roadworthiness test for heavy goods vehicles, buses and trailers.
Have all MoT tests been cancelled?
No, MoT test centres will continue to remain open and operate as normal. This means drivers can still take their car for an MoT test, but must stay at home if they (or someone they live with) has coronavirus symptoms or is vulnerable to Covid-19. 
My car's MoT is due to take place before 30 March, what should I do?
Car owners are generally advised to have their car MoT'd as normal. However, if you are showing symptoms of the coronavirus or living with someone who is considered high risk to the disease, you are advised to stay at home and take your car for its MoT when the self-isolation period is over. The Department for Transport has told HonestJohn.co.uk it is working with insurers and the police to ensure drivers are not unfairly penalised for not being able to get an MoT. 
My car has failed its MoT recently, will I get an automatic six month MoT extension?
No. If your car or van has failed the MoT you will be required to fix the car and have it retested. It will not qualify for the automatic six month extension.
My MoT is due on or after 30 March, what do I need to do? 
Nothing, the MoT will automatically be renewed for six months. This means an MoT that was due on 3 April will automatically be extended until 3 October. 
My car is three years old and its first MoT is due, what happens now?
Your car will automatically be given a six month exemption from the date its first MoT was due (which will be three years after it was first registered).
Can I drive my car after the MoT has expired? 
Only if your MoT is due on or after 30 March. Cars and vans with an MoT that expires before 30 March cannot legally be used on the road unless they are being driven to a pre-booked MoT appointment. If your MoT is on or after 30 March you may receive a letter from the DVSA that will advise of the new MoT renewal date. Alternatively, car owners can sign up for free MoT reminders via Honest John Homepages. The new MoT renewal date may take a few days to be processed by the DVSA so check back regularly if it hasn't changed.   
Can I tax my car during the six month MoT extension?
Yes, you can tax your vehicle as normal once the MoT details for your vehicle has been updated by the DVSA.
How long will these new MoT rules be in place for?  
A minimum of six months, until 30 September. However, vehicle owners are reminded that they will continue to be responsible for the roadworthiness of their vehicle. You can be fined up to £2500, be banned from driving and get three penalty points for driving a vehicle in a dangerous condition.
Comments
Author

Dan Powell
Latest