Coronavirus: Drive it Day to go ahead, despite global pandemic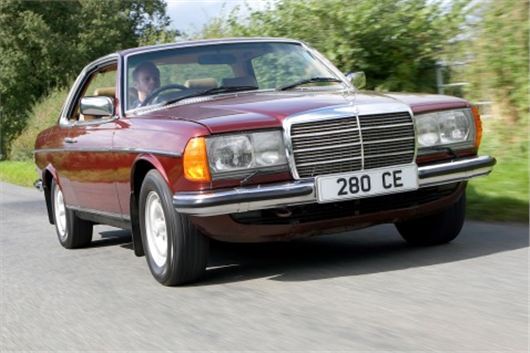 Published 20 March 2020
This year's Drive It Day will go ahead as planned, despite fears it may be cancelled in light of the coronavirus outbreak.
The Federation of British Historic Vehicle Clubs, which organises the event, says Drive It Day will still take place on Sunday, 26 April.
But it is urging owners to stay in their cars, rather than following the usual format of driving to a meeting place and mingling with other classic enthusiasts.
A statement from the FBHVC issued this week said it was committed to following the latest Government advice on events and public gatherings.
And with many classic car events postponed, enthusiasts feared this year's Drive It Day might not go ahead at all.
But with such a crowded calendar, the Federation said it would be almost impossible to reschedule what is effectively Britain's version of a national classic car day.
Drive It Day is traditionally celebrated on the Sunday closest to the date when the One Thousand Mile Trial took place. The event, organised by the Automobile Club, started from London on 23 April, 1900. Drivers travelled to key cities in the UK in a bid to prove the viability of the horseless carriage.
Currently, UK government are advising against all non-essential social contact. The current general guidance to car clubs, that can be found on the FBHVC website and encourages the cancellation or postponement of meets, events and gatherings of people.
The FBHVC statement says, 'However, there seems no reason why enthusiasts could not take their vehicles out for a drive on Drive it Day, waving to each other from a discrete distance, so long as that drive avoids physical social contact.'
The Federation is encouraging the use social media platform to share images and stories of what you are doing with your historic vehicles. But it also wants those who are self-isolating to share project updates from their garage or shed using #DriveitDay.
'We would like to stress that the more mature, or those with underlying health conditions that fall into the "high-risk" category, should not attempt to leave isolation, even for a short drive,' said the statement.
'Those able to consider a short drive on Drive it Day should plan carefully whether that journey may require interactions, such as the purchase of fuel or payment of road tolls for example and make a personal judgement on the safety of any Drive it Day journey.
'We strongly advise that you follow current UK Government advice and do not attend events, meets or visit public places such as pubs, restaurants or cafés on your Drive it Day journey.'
For the latest advice for car clubs, events and other news – keep up to date via the Federation news pages at www.fbhvc.co.uk.
Comments
Author

Keith Moody
Latest