Coronavirus: Car dealers closing as pandemic spreads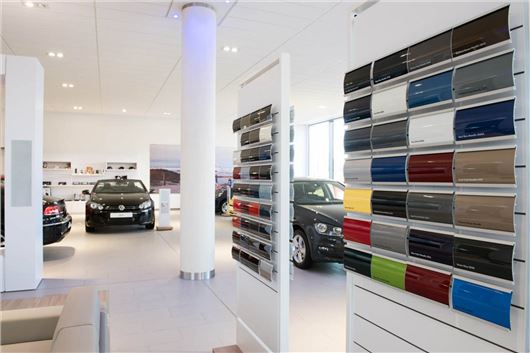 Published 23 March 2020
Arnold Clark is closing its 200 car dealerships across the UK as the country heads towards lockdown in an attempt to stem the coronavirus outbreak.
The company - which stocks 20,000 new and used cars - says its sales departments will close today, while the rest of the company is expected to be closed by Wednesday. It'll remain closed until Monday 13 April at the earliest.
"We understand that this is a concerning time for everyone, and as we enter into this unchartered territory, we want to ensure that our customers are provided with as much information as possible and that any questions you may have are answered," said Arnold Clark in a statement today.
"All showroom sales will stop as of Monday 23 March, and any customer in the process of purchasing a vehicle will be contacted directly by our sales team."
Other dealers are expected to follow suit, with many looking at alternative ways to sell cars - including online car sales.
Sytner is one of the UK's most profitable car dealer groups and has also announced that it will be closing its showrooms from Wednesday - with workshops following soon after.
"Our workshops will remain open until work already booked in is complete and will then support the sales teams to prepare purchased cars for delivery to our customers," said the brand in a statement.
"Once this has been completed, our workshops will close to customers, with a number remaining open to support key workers.
"We will also continue to support customers who wish to purchase cars, by launching a buy online option on our website. This will be live within the next few days and will allow you to obtain a part exchange valuation, apply for finance and have your car delivered, all without having to leave your home."
JCT600 is one of the biggest dealer groups in the north of England, with more than 50 dealerships covering brands including Jaguar, Porsche and Mercedes-Benz.
In an email sent to colleagues and seen by HonestJohn.co.uk, JCT600 says it will close its sales departments from this evening, remaining open for online enquiries only. People expecting to pick up their new cars will be able to do so until the end of Wednesday.
Servicing departments will be cancelling all non-essential bookings and moving to skeleton staffing. All bookings for next week and beyond will be cancelled.
The news comes after car factories around Europe closed because of the coronavirus pandemic - a move which could lead to the price of second-hand vehicles soaring.
Comments
Author

Andrew Brady
Latest