Coronavirus: 5 contactless ways to keep your car on the road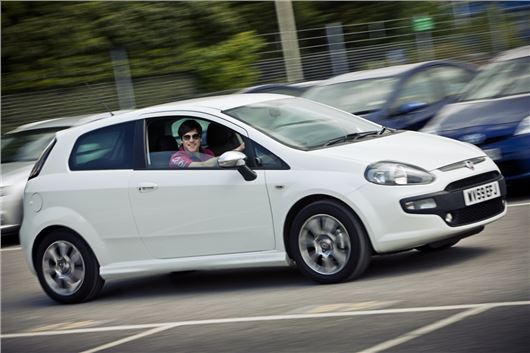 Published 20 March 2020
The coronavirus pandemic is set to cause chaos across the UK over the coming months. While we recommend following the latest Government guidance to keep you and your family safe, we understand that drivers might be worried about keeping their cars on the road as a way of getting from A to B.
These are five steps you can be taking - safely - to make sure you can continue to rely on your car. 
Have your car collected for a service
If your car needs to visit the garage, many will be happy to collect the car from you to save you leaving the house during the coronavirus pandemic. If there's a local garage that you use regularly, we'd recommend picking up the phone and speaking to them - they should be only too happy to help. If you're looking for recommendations, visit our Good Garage Guide.
Alternatively, you could use an online car maintenance service like Fixter. It has drivers in cities across the UK, ready to collect your car, take it to a local garage for an MoT and service, before returning it ready to go. In response to the coronavirus pandemic, it has introduced a sanitising cleanse for cars - including a wipe down of the steering wheel, gear knob and any other driving controls. It'll even go a step further - if you're aged over 65 and live in London, Fixter drivers are even happy to pick up essential supplies when returning your car.
Ask the mechanic to come to you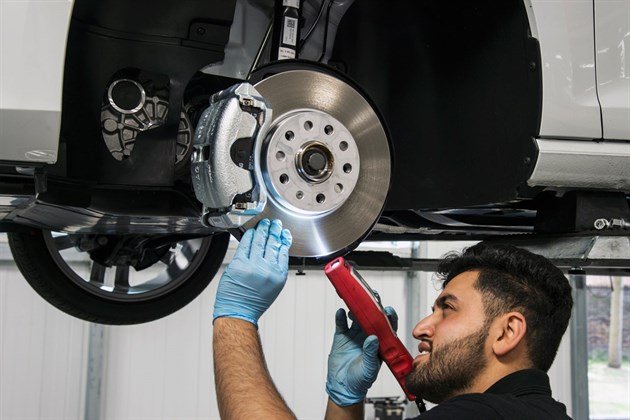 If your car only needs basic maintenance, there are plenty of mobile mechanics who'll be able to carry out work on your driveway, saving you the hassle of being without your car.
Kwik Fit, for example, offers mobile tyre fitting, and has introduced a multitude of measures to reduce the risk of coronavirus spreading. Technicians are told not to come into close contact with the customer, picking up the key from outside the front door, and to wear fresh gloves for every visit.
Refuel without entering the shop
We're all used to using 'pay at pump' when refuelling, but did you know that Shell lets you use an app to fill up? Simply download the Fill Up & Go app, go to your nearest Shell petrol station, and use the app to pay. This will save you having to go into the shop and saves you from touching buttons on the pump - just remember to use gloves to handle the nozzle.
Learn some new skills
How good are you at car DIY? Even if it's just checking the tread on your tyres or changing a bulb, now could be a great time to brush up on your skills for when you need them. Download repair manuals for your car online, or watch Youtube videos for useful hints and tips. If you get stuck, find an owners' forum for your car, or join a Facebook group - they're a mine of information.
Clean your car
It's all too tempting to pay someone else to clean your cars these days but, if you've got a bit more time on your hands, why not consider cleaning your car yourself? As long as your neighbour doesn't pop over for a chat, cleaning your car is a perfectly acceptable way of keeping yourself busy while social distancing. It'll make you feel like you've achieved something, while getting fresh air. And it'll be good for the car, too - vehicles which are cleaned regularly are less likely to have bodywork problems when they get older.
Comments
Author

Andrew Brady
Latest