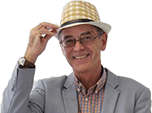 Five Grand Friday: Volkswagen Phaeton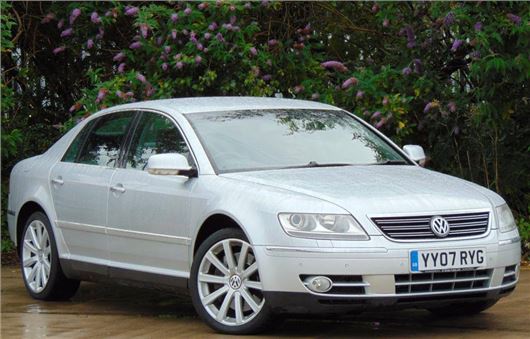 Published 25 September 2015
We swear it's pure coincidence. In the week that the Volkswagen emissions scandal has hit the headlines, what do we have for Five Grand Friday? A diesel-powered Volkswagen. It must be something to do with the way the planets are aligned, well that's the only explanation we can give.
When it comes to finding a big luxury saloon for less than £5000, choices are pretty limited. But the Volkswagen Phaeton stands out. Or rather it doesn't. The looks are best described as conservative, some would say almost anonymous, while the Volkswagen badge never really found much favour with buyers used to the likes of the Mercedes S-Class and BMW 7 Series.
But that's actually good news if you're after a used example. Like most big cars, the Phaeton doesn't hold its value especially well - in fact it depreciates far quicker than the competition. That's why you can now pick up a seven year old Phaeton 3.0 TDI for a few shekels shy of £5k.
Are we talking about inter-galactic miles here? Well you'll be lucky to find one that's done less than 120,000 miles for this money. In fact the one we found has covered 130,000 miles, but for a big car like the Phaeton, most of that was probably racked up on the motorway. The advert has this incorrectly listed as a 2.7 TDI - but that engine was never fitted in the Phaeton
It is in fact a 3.0 TDI engine that powers the Phaeton and it has proved to be very reliable over its lifetime. The V6 diesel is also used in the Audi range and has always had a good reputation for refinement and power. It has 225PS on tap but what stands out is the hefty 450Nm of torque which is enough to give the big Volkswagen a sprightly enough 0-62mph acceleration time of 8.8 seconds.   
The Phaeton was revised in late 2007 with a more powerful 3.0 TDI engine. This example is a pre-facelift model but that shouldn't put you off. It has the same official economy of 29.4mpg as the later engine and you won't notice the small power difference from behind the wheel. All Phaeton diesels were 4Motion so you also get the added security of four-wheel drive.
There were of course various engines available in the Phaeton including a 5.0 V10 TDI and a mammoth 6.0 V12 if you're really brave. The latter would have cost around £70k new and while the far more sensible (and common) 3.0 TDI had a cheaper list price, it was still a car that cost £41,000 when new.
>>Find a used Volkswagen Phaeton for sale
So what do you get for your £5000 now? Well, the Phaeton came well equipped as standard - that was one of its big selling points over the competition - although satellite navigation wasn't originally one of them strangely enough. Fortunately this car does have navigation fitted (albeit it a now dated system), along with a full leather interior with some lovely wood finishes and buttons. Lots of buttons. 
As you'd expect there is also climate control, electric folding mirrors, heated seats and cruise control. All those buttons have to do something after all. It's hard to judge the interior from the few pictures on the advert while the exterior pictures have been taken in the wet - never ideal for judging a car's condition. It does look tidy though, especially the alloys.
As with any car this age you could be in for big repair bills if anything goes wrong. If the shock absorber goes on one corner, for example, you'll have to replace all four and you're probably looking at a £3000 bill. Ouch. That said, we've had few reported problems with the Phaeton.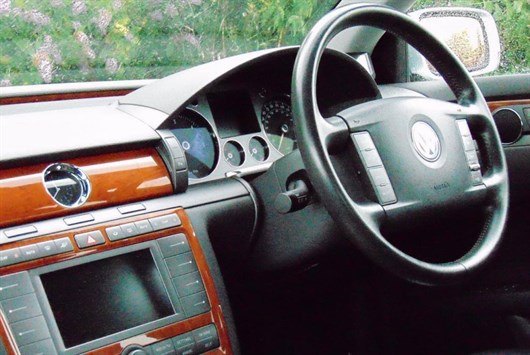 It may not carry the prestige of a Mercedes S-Class but as big luxury saloons go, you get a lot for £5000 if you choose a Phaeton. Plus you can always be smug that the Phaeton shares its platform with the Bentley Continental GT and Flying Spur...
Comments
Author

David Ross
Latest