Five Grand Friday: Saab 9-5 2.3 T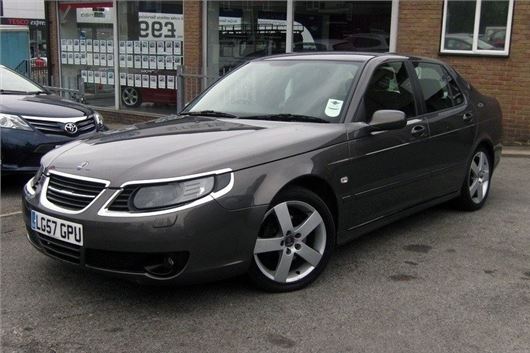 Published 11 September 2015
Poor Saab. Shortly after the introduction of the all-new and very handsome looking 9-5 in 2010 the rug was pulled out from beneath its wheels. The Saab brand still exists – owned by a Chinese parent company – but the next-gen 9-5 never really happened and it never will.
Still, its predecessor isn't all too bad, despite its Vectra base. It was introduced in 1997 - the year Nelson Mandela proclaimed the Spice Girls were his heroes - but it was constantly upgraded over its many years of service. Later models, like this 2007 57-plate example, found for £4795, were very capable long distance cars.
It's covered just 37,000 miles in its life – meaning the owner drove a mere 4600 miles annually on average. It looks to be in good condition – though we always reiterate the importance of viewing a car before committing to buy, just in case there are any hidden surprises.
It has all the essential modern equipment, including cruise control, climate control and half-leather upholstery, plus it has an impressive 185PS 2.3-litre petrol engine. Its's good for 0-62mph in nine seconds and it'll cruise happily and quietly for hours on end – though fuel economy isn't great at around 30mpg.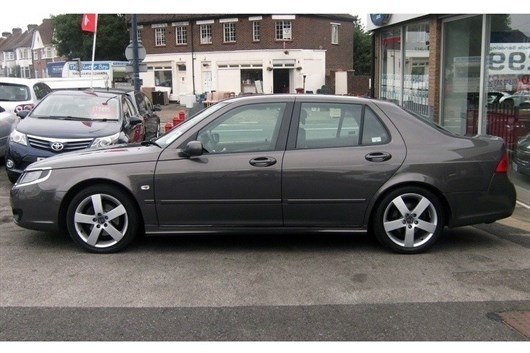 Lesser models get 16-inch alloy wheels – but this Vector Sport model gets larger, up-to-date alloys. The subtle grey paint is an obvious plus, giving the 9-5 a nice understated appearance, even if it does have some frankly bizarre looking chrome 'glasses' surrounding the head lights.
One of the big draws of a Saab over more conventional rivals from German makers is the idiosyncratic interior. Sure it might be grey and staid, but the ignition is by the handbrake and you can't take the key out unless you engage first gear, for some reason. There's also a night mode for the dashboard, which turns off illumination for everything except the speedometer.
>>Find a used Saab 9-5 for sale
Safety has always been important to Swedish car makers and the Saab 9-5 was very safe for its time. Compared to modern cars with active emergency braking and lane assistance it's not great, but structurally the 9-5 is strong and it has plenty of airbags, as well as Isofix points for child seats.
It's a real shame that we won't see a new 9-5 now Saab is effectively extinct, but there's still plenty of appeal in older models. You can obviously spend a lot less than £5000 on an older, higher-mileage one, but there's no denying the appeal of this example as an alternative to the usual BMW or Audi choices.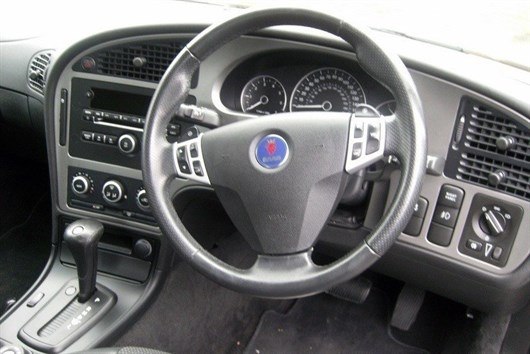 Comments
Author

John Slavin
Latest