Goodwood Festival of Speed 2014: Why we love glorious Goodwood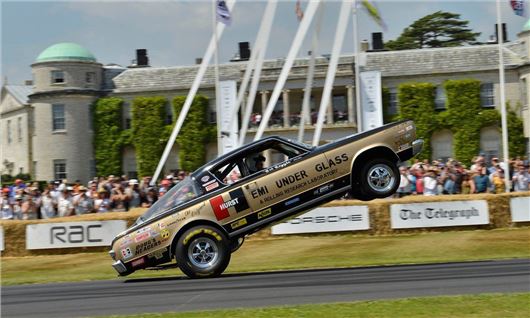 Published 23 June 2014
When it comes to hill climbs, few events in the UK can match the Goodwood Festival of Speed. Indeed, since its launch in 1993, the Festival has established itself as one the UK's best car show, with 150,000 people flocking to what would otherwise be a sleepy corner of West Sussex.
For 2014 the Festival of Speed is looking particularly tantalising, with new car launches, supercar displays and one or two famous faces set to entertain and enthral a capacity crowd. This year the Festival is celebrating Addicted to Winning - The Unbeatable Champions of Motor Sport. This theme will celebrate the legendary drivers and teams who have swept all before them in their sport, which probably explains why Mercedes-Benz is the lead marque.  
As a result, Mercedes-Benz will be bringing cars from DTM and endurance racing, along with a crop of road cars including the A45 AMG and SLS AMG. Also on display will be the Vision Gran Turismo concept, which visitors will be able to drive up the hill… albeit via the Gran Turismo computer game on Playstation 3. 
However, when it comes to getting close and personal with the real thing, few events match Goodwood, where the public are actively encouraged to look at (but not always touch) the cars at close quarters. In fact, should you not keep your wits , you might get a little too close to the action, with all manner of F1 cars and classics moving in and out of the paddock.
You see, unlike F1, the paddock is not protected by a SWAT team with machine guns and killer dogs. On the contrary, the paddock is open and the only danger is being clipped on the heels by a passing car. Take our word when we tell you that this hurts!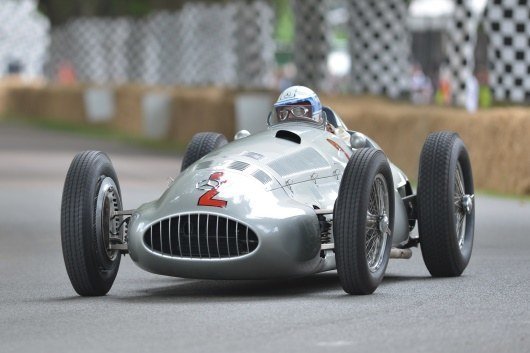 Mercedes-Benz will be displaying a number of classics at the Festival of Speed, including the W154 race car that won the 1939 Nürburgring Grand Prix.  
But this is all part of the glory of Goodwood. Not only can you get close to the cars, but you can also (quite literally) bump into your heroes, with Stirling Moss, Derek Bell and Dario Franchitti all rubbing shoulders with racing fans. 
So, what are this year's highlights? Well, take your pick: Le Mans winners, F1 legends and rally cars will all be in action across the weekend, with the latter driving on a purpose-built course. Toyota will be showing off its Le Mans cars and displaying its rally heritage, with the famous Group Celica TA65 being driven on the rally stage by Björn Waldegård.
Another high point will be the sight of Demon Hill being reunited with this 1996 title winning Williams F1 car. Damon Hill will be one of seven former F1 World Champions in action at Goodwood, with John Surtees, Sir Jackie Stewart, Emerson Fittipaldi, Kimi Raikkonen, Lewis Hamilton and Jenson Button all confirmed for the weekend. 
However, you don't have to be a high octane addict to enjoy the Festival of Speed, because it will also be showcasing all of the latest cars. You see, since the demise of the British Motor Show in 2008, Goodwood has established itself as the launch pad for a number of new vehicles. Not only can you sit in and examine the latest machinery from all of the major manufacturers, but you can also drive them in the form of the Moving Motor Show, which takes places on the Thursday, 26 June.
But, as always, don't take our word for it, get along to Goodwood for yourself and take in the action. You'll be glad you did.
Comments
Author

Dan Powell
Latest