Happy Birthday, Volkswagen Phaeton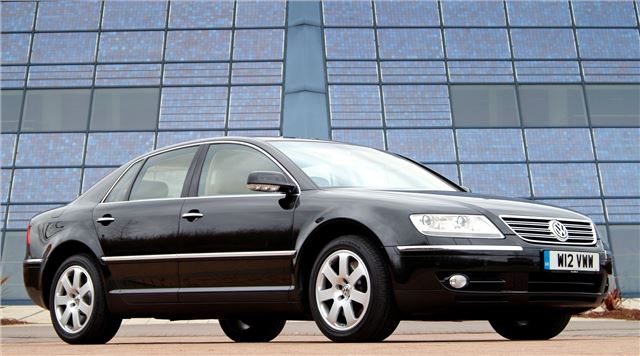 Volkswagen's Phaeton is 10 years old. That doesn't sound very old, but very few cars manage a production run of that long without an all-new model coming along and interrupting the flow. In fact there are only a few other cars on sale that have been available for longer without anything other than a facelift or two.
What's more, most cars start to feel stale before 10 years is up – when was the last time you saw a Suzuki Jimny and thought it looked like the cutting edge of modernity? Somehow though, the Phaeton still looks up to date, perhaps thanks to a mid-life overhaul in 2009.
Not that the older models look too dated – how can they? The Phaeton is about as anonymous as big luxury cars can get, with its three-box saloon profile. The Phaeton's longevity isn't down to understated looks or mid-life overhauls though - it owes its ten-year lifespan to being so perfectly for its purpose.
The Phaeton was originally designed to get up and down German Autobahns very quickly and very comfortably. The engineers designed a car that was capable of a sustained 186mph in an ambient temperature of 50C while still maintaining a cabin temperature of 22C.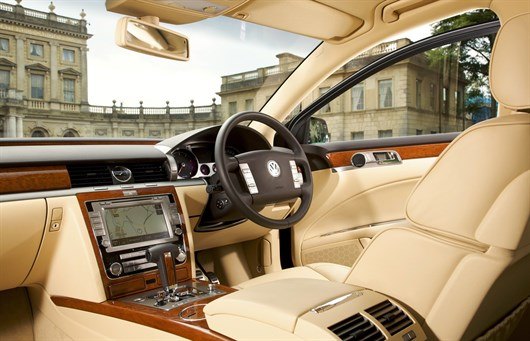 That means a refined, well trimmed but understated cabin with more than enough room for four, plenty of technology and - at least a few years ago - a choice of powerful engines. The current engine line-up won't let you get to 186mph - but you'll still get the same over-engineering, refinement and comfort.
The Phaeton was initially introduced with the same 6.0-litre W12 engine as cars like the Bentley Continental GT, along with a 3.2-litre V6. After a few months the range was expanded with the inclusion a monstrous V10 turbodiesel which produced a pretty astonishing torque figure of 750Nm. There was also a 4.2-litre V8 with 335PS.
Volkswagen didn't just sit on its hands after the launch. From mid 2004 you could buy a long wheelbase model, in case, rather than operate the controls yourself, you'd rather be driven to your destination by a chauffeur. Later that year a 225PS 3.0-litre V6 TDI diesel arrived, which soldiered on until 2007.
It was replaced by a more powerful 240PS 3.0-litre  TDI, to which a DPF was installed in mid 2008. Following a facelift in 2010 the range was simplified – just the W12 and 3.0 TDI were available. Thanks to tightening emissions legislation the diesel is now the only engine you can buy if you're after a new Phaeton.
That shouldn't upset you too much though, considering it'll still top 147mph in perfect comfort – if you can find a place to do it without losing your licence, of course. If you're really after a W12, a V8 or a V10, though – well then depreciation is on your side.
A quick browse of the classifieds reveals that you can now get a 2003 Phaeton W12, complete with scores of optional extras, for less than £7000. That's about £20,000 less than a Bentley Continental GT of the same vintage and you get the same incredible engine, along with excellent build quality and supreme comfort.
That's where the appeal lies. There's something pleasing about knowing you're in one of the most over-engineered cars on the road but, it's your little secret. So Happy Birthday, Phaeton. For those in the know you're a powerful, comfortable and capable long distance cruising tool – for those who aren't in the know you're just a generic Volkswagen saloon. And that's all part of the charm...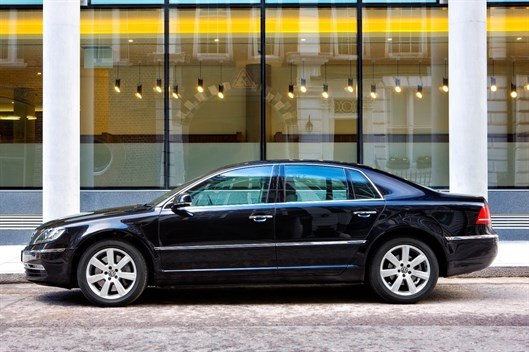 Comments