New car sales stuck in second gear as semiconductor shortage continues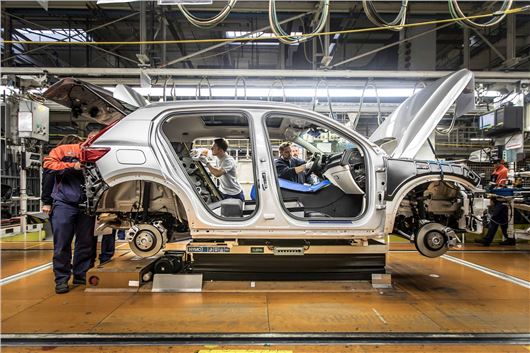 Published 06 September 2021
New car sales slumped to an eight-year low in August

Covid-related semiconductor shortages continue to stall vehicle production lines across the globe

Production problems predicted to continue until 2024
August is traditionally a quiet month for new car sales in the UK, but year-on-year figures from the Society of Motor Manufacturer and Traders (SMMT) show new registrations were down by 22 per cent in August. The monthly performance was the weakest for the month since 2013, and down 7.6 per cent against the average recorded over the past decade.
A global shortage of semiconductors is being blamed for supply chain problems. This has resulted in long delays for some of the UK's favourite new cars, with Ford Fiesta buyers being told they will have to wait up to six months for certain models. 
A spokesperson for Ford said: "The global semiconductor chip shortage has affected almost all OEM's around the world and Ford is no exception. Current Ford products have a rich selection of standard driver assistance technologies, however, these are highly dependent on semiconductors."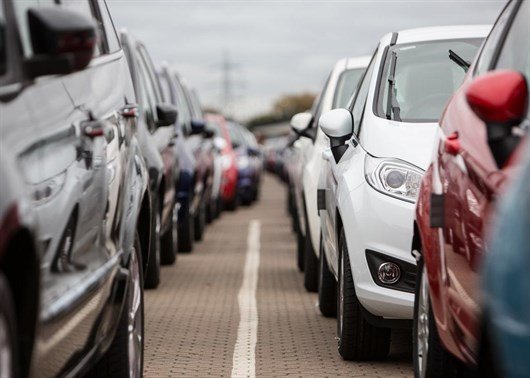 Data from the SMMT show that new car registrations remain up by 20 per cent on 2020 when showrooms and factories were forced to close for long periods, with 1,101,302 new cars sold so far in 2021. However, compared to the 10-year average, total registrations are 25 per cent lower than expected for January to August.  
Electric car demand remains strong
There was some good news for the electric car market with demand up 32 per cent in the same month in 2020. Electric cars accounted for 10.9 per cent of the new car market in August, while petrol and diesel took for a respective 43.3 per cent and 7.5 per cent. Plug-in hybrid and 'self-charging' hybrid cars accounted for 19.2 per cent of the market, while mild hybrid petrol and diesel cars completed the remaining share of 19.1 per cent.
1
Why are new cars being delayed in the UK?
The Covid pandemic has disrupted the supply chain for new vehicles and resulted in long waiting times for car buyers. However, the problem is particularly bad when it comes to semiconductors, which power many of the onboard systems in modern vehicles. The US, EU and China are looking to increase the supply of semiconductors, but at the moment demand is outstripping supply.
2
Why is a semiconductor shortage affecting the delivery of new cars?
Like any piece of technology, modern cars are heavily reliant on semiconductors. These super chips power many of the onboard safety systems. They are also required to power the touchscreen infotainment and digital instrument displays, which have become the latest 'must-have' gadgets in new cars.
3
How long will I have to wait for a factory-built new car?
It depends on who you speak to. Ford has admitted that some variants of the Fiesta are facing a six-month delay. But said some lower-spec models can be supplied in a much shorter time frame. Vauxhall claims buyers will wait no longer than nine weeks for a new Corsa, while Volkswagen Group has refused to put a timeframe on how long buyers will be asked to wait for a new car.
According to the feedback we've received from HonestJohn.co.uk readers via ASK, a waiting time of four to six months is not uncommon.
4
When will new car deliveries get back to normal?
The shortage of semiconductors is a long term problem, experts say. Research by heycar has said the disruption could continue up to 2024. Bosch, one of the world's largest automotive part suppliers, has reportedly told CNBC that the semiconductors chain is "no longer fit for purpose".
5
Could we see new cars with less tech in future?
Yes and no. Some carmakers are already launching lower spec cars with analogue dials and less touchscreen tech. However, according to Karen Hilton, Chief Commercial Officer at heycar, carmakers will look to streamline production and take inspiration from Silicon Valley companies like Apple.
"To streamline manufacturing - they long ago abandoned offering customers the ability to customise products in anything other than the most minor way," says Hilton.
"And so will it be with cars. Gone will be the ability to endlessly modify a vehicle down to the tiniest bespoke detail. In its place will be models and trims with specs that are fixed and a reduced number of options to add on top." 
"Ultimately car-buyers will still get a product that delights them - but one, crucially, that can be produced much more quickly."
Ask HJ
Our new car keeps getting delayed. What can we do?
In February, we purchased a new Range Rover Evoque from a dealer and outlined that we needed a car by June 18th as our current company car would be going back and this new order was our personal replacement. We agreed to a deal for delivery and signed. The car arrived (so we were told) in April and it was not what we ordered. On their inspections, it was missing the upgrades we paid for and the model was the lower spec, so we declined the car as it's not what we ordered. We spoke to the dealer and they agreed to rebuild for June/July as there was one on the line that they could work on. We agreed, but on the grounds that a loan car was made available to us if they could not meet our needs as of 18th June. We also asked if any suitable alternatives were available in stock now to renegotiate a deal and they said no. Three weeks ago we were told the car was delayed till July but a loan would be available for us. However, each time they would call us about the loan car despite us asking for it in writing. Yesterday, we got a phone call to say our car is delayed again with no set delivery time frame due to ongoing issues in the industry. They said we can have a loan car now but Land Rover want us to pay the full monthly car lease agreement price that we agreed for our new car for the loan car. At no point has anyone said we would have to pay for this as I see it as their mistake. Do we have any rights? In addition to this, as I use my car for work, I need business insurance in my name for expenses and legal purposes. I've said the loan car's insurance policy must cover this but as it won't be in my name I'm going to lose £200 expenses each month whilst we are waiting. In 18 days I'll have no car and can't exactly go and buy one now.
Delivery dates frequently get pushed back and it's a particular issue at the moment – with Covid, Brexit and a global semiconductor shortage, there are a lot of new cars currently being delayed. Unfortunately, there's not a great deal you can do – particularly as you haven't got everything in writing (it's almost like they deliberately phoned you rather than emailed...). We'd recommend speaking directly to Land Rover customer services. They'll be in a better position to explain why the car's been delayed and offering a gesture of goodwill to put things right. If you do wish to cancel, check the terms and conditions of the contract you signed when you placed the order. You'll probably find that there isn't a set delivery date in there for this reason – but if there is, and it's now been delayed beyond that, you'll be in a good position to get a refund. If you can get out of the deal, you might find that there's a car in stock elsewhere that meets your requirements. There's a lot of demand for cars at the moment, though, so don't rely on this.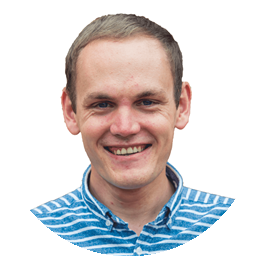 More Questions
Ask HJ
What's the best auto SUV for under £30,000?
I am considering changing my 2019 Ford Focus auto (with the dial selector) for a new Skoda Karoq 1.5 TSI DSG. I am very disappointed with the Ford auto 'box and will not consider another Ford because of this. It will roll in the opposite direction when selecting reverse to forward and vice versa when parallel parking etc on a very slight slope. It also drops out of the selected gear when using the gears for engine braking. Are you aware of any similar or other problems with the Karoq and can you suggest a similar size and type of vehicle to the Skoda for me to try? Ride and comfort are more important than performance. I have £30k ish to spend.
With any automatic gearbox, we'd recommend keeping your foot on the brake when shifting from forward to reverse and vice versa. We're not aware of any issues with the DSG gearbox in the Karoq. The Karoq's an excellent choice, but also consider the new Nissan Qashqai. It's a very comfortable and well-equipped car. Alternatively, take a look at the Citroen C5 Aircross – it's one of the softest SUVs on sale in terms of ride quality.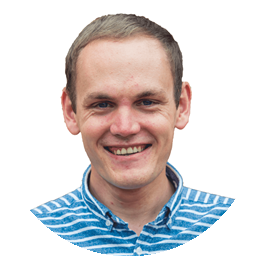 More Questions
Comments
Author

Dan Powell
Latest